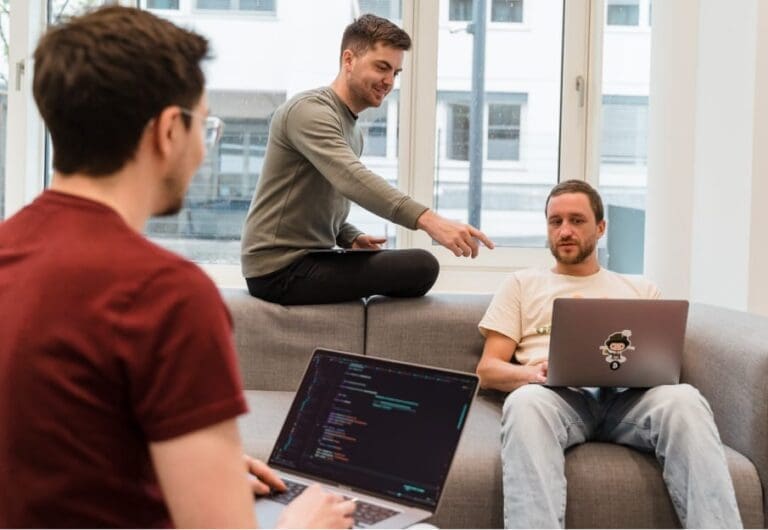 Be part of a growing business – start your career at IU!  
Since its founding in 1998, the IU International University of Applied Sciences has developed into the largest private university for online and dual study programs in Europe. We offer more than 80 career-oriented bachelor and master programs in various disciplines. These English and German language programs are all accredited and state-recognized. As a pioneer in digital education, we continuously improve the learning experience of our students with the help of innovative technologies and consistently focus on their satisfaction. Through our employees' entrepreneurial mindset we continue to achieve our ambitious goals and high growth rate of more than 50 percent. 
Join our team now in full time at one of our locations or 100% remote as Business Analyst – Customer Journey Analytics (m/f/d) .
Develop a data-driven understanding of our user journeys: from online marketing campaigns over website visits till the final sales call 

Support strategic website projects and analyze their conversion impact end-to-end

Create strategic analyses and automated reporting solutions – mainly in Power BI  

Support our CRO and website team with A/B test analysis – from initial tracking concept to final analysis 

Present insights and recommendations to stakeholders and be an analytical sparring partner for them 

Train stakeholders to use your Power BI reports in their daily business 
You enjoy working with large amounts of data, are passionate about creating data analyses, and drawing conclusions from them  

You have experience in Power BI, SQL, and Salesforce – Google Analytics is a plus  

Good communication and stakeholder management skills enable you to collaborate successfully with other teams like website analytics, conversion rate optimization, or sales 

You have at least two years of professional experience in business analytics, website analytics, or controlling – ideally in a digital or startup company 

You are already familiar with setting-up and evaluating A/B tests  

You are proficient in English – German is a plus 

A successfully completed degree in business administration, economics, (business) informatics, data science or a related field round out your profile  
What we offer
A versatile and responsible task in a collegial atmosphere at the pioneer of digital education

Attractive career prospects in a rapidly expanding entrepreneurial environment

Internal further education offers and development perspectives with great creative freedom for your ideas and your commitment

Performance-related salary increases, bonus and employee discounts

Flexible working time and the best team in the world
Contact
Do you see yourself in this profile and are you looking for a new challenge? Then apply online now.  
If you have any questions, please do not hesitate to contact Leon Weinelt via leon.weinelt@iu.org.
Words are followed by actions: We take our "Culture Of Everyone" very seriously and would like to take this opportunity to expressly point out that you are very welcome here, regardless of your origin, religion, gender, age or sexual orientation. Even if you have a disability, our doors are wide open to you. We look forward to a diverse community here at the IU!
Your personal contact
Leon Weinelt
Talent Acquisition Specialist
Our explosive growth pushes us to always reinvent ourselves. My daily tasks are very different from one year ago. IU is a unique opportunity for those who want to learn and grow at speed.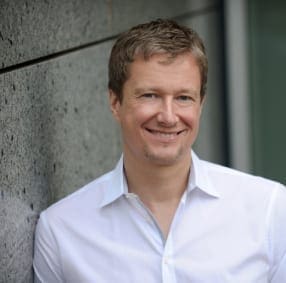 IU asked me in my interview what I wished to do—today I'm doing it. I have the freedom to work as I please, develop what I feel is needed, and I am fully supported with my career development plan.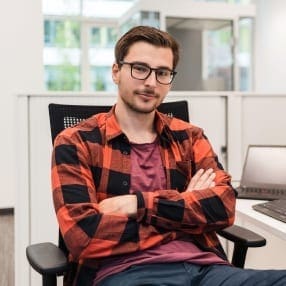 Anton Stangl
Software Developer
What we'll do for you
Design your ideal career and pathway
Explosive growth enables great opportunities. Tell us your dream career, and we will help you make it a reality.
Work from home, work from anywhere
We blur the lines between local and remote by embracing collaborative & video meeting technologies.
Flexible working times
It's your call. We trust you will get things done.
Up level your education
You have free access to all our E-Learning platforms and we will fully finance a Technology Degree of your choice.
30 days annual vacation for everyone
We strive for greatness, but we all take time-off to recharge.
Enjoy our brand of social
We love spending time together. Whether it's yoga, team events, brown bag lunches or partying—there is something for everyone.
World's best colleagues
We give each other a leg-up when needed, and we collectively go beyond expectations.
Always connected
Our state-of-the-art IT infrastructure, tools, & methods empower us to collaborate and innovate from anywhere, anytime—with agility and speed.
Your personal technology
Leave it to us. We provide you with a leading-edge smartphone, Mac, tablet, ergonomic office stool, and complete Home Office equipment. You may also choose your preferred hardware and IDE.
The location
Munich
Our beautiful Munich Campus is at Berg am Laim, and our Business & Mission Centre is at Schwantalerhöhe. There, we strategize, innovate, build, and manage the IU products & services that are transforming education forever.
About the team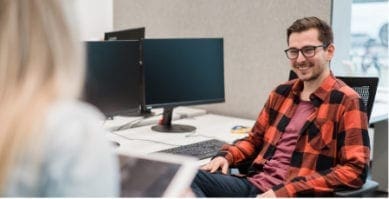 Tech & Engineering
We push the outside of the envelope, challenge what exists, and do what hasn't been done before—building an unbreakable connection between people and education. That's how we roll in Tech & Engineering at IU International University of Applied Science (IU).

Unrestricted access to learning is a life-changing concept. We build solutions for digital education that are accessible wherever we go. They're mobile, always on, and everywhere. Advancing through AI, NLP, Big Data Analytics, IoT, Cloud platforms, and Software Development, we are leading the digital transformation of education in the era of Industry 4.0.
Our core values
#1
Make collaboration standard practice.
We aim for the best solution as a team and have fun with it - without ego or politics.
#2
Be courageous and take risks.
We make courageous decisions and take calculated risks.
#3
Embrace innovation always.
We are always looking for ways to improve our offers for our customers.
#4
Strive for the empowerment of everyone.
We support each other's development to become the best version of ourselves.
#5
Adopt a growth mindset for scale.
We aim to improve ourselves in everything we do and work hard to do so every day.
#6
Focus on getting things done on time.
We implement things quickly, pragmatically, effectively and goal-oriented.
#7
Put customer focus first.
In everything we do, our customers come first.
Tech & Engineering FAQs
How is the IU-Tech Team structured?
Starting with three Techies, we have grown to 60+ developers in three years. We are spread across 17 teams, in three technical clusters: IU EDU TECH, IU MAR TECH and IU ORG TECH.
What are my responsibilities in the IU EDU Tech-Team?
You will be responsible for building IT solutions for our 70,000+ students—ranging from Moodle based learning management systems, to portals based on vueJS and nestJS, to native iOS apps.
What are my responsibilities in the IU MAR-Team?
You will be responsible for developing high-performance websites and landing pages using Laravel, Tailwind, and vueJS. In addition, you will get to develop AI driven customer-centric solutions.
What are my responsibilities in the IU ORG-Team?
In Dev/Ops you will be responsible for developing complex ERP Solutions based fully on TypeScript, nestJS, and vueJS, and implementation in a Kafka event-sourcing driven micro-service architecture.
Can I work remotely for the Tech-Team?
Of course! We are happy to have you on board.
What Tech-Stack is used at IU?
We love PHP and JavaScript. You will find little jQuery here, mostly typed JavaScript in the form of vueJs and nestJS in the backend.
From PHP in Moodle to micro-services in OOP PHP using the Laravel framework. All projects are GIT based and use CI/CD processes. No one is pushing code through the ether via FTP on Saturday night. Laravel / vueJs / Kafka / Tailwind / MariaDB / MongoDB / AWS / Docker / Atlassian (Jira, Confluence, BitBucket) /...