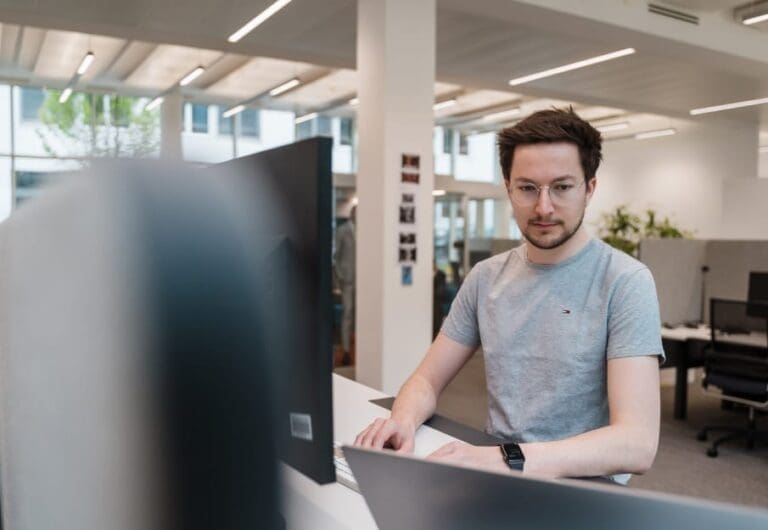 Initiativbewerbung IU TECH (m/w/d)
Wachse mit uns – Starte Deine Karriere bei der IU!
Du bist IT-Experte und auf der Suche nach einer neuen beruflichen Herausforderung? Dann unterstütze die IU Internationale Hochschule mit Deinem Know-how. Du arbeitest in einem interdisziplinären, technisch breit aufgestellten Team an der Weiterentwicklung unserer anspruchsvollen Systemlandschaft – mit dem Ziel, unser Bildungsangebot zu erweitern und über eCommerce-Kanäle zu verbreiten. Zeige, was Du in Sachen Code-Qualität, Testing und agile Prozesse kannst und begeistere mit Deinen innovativen Ideen.
Die IU Internationale Hochschule ist für dich ein spannender Arbeitgeber? In unserem Jobportal war aber keine passende Stelle für Dich dabei?
Dann freuen uns auf Deine Intitiativbewerbung im IU TECH Bereich!
Das bieten wir Dir
Eine vielseitige und verantwortungsvolle Aufgabe mit großem Gestaltungsfreiraum in kollegialer Atmosphäre

Attraktive Karriereperspektiven in einem stark expandierenden unternehmerischen Umfeld

Die Übernahme von 100% der Studiengebühren für einen Bachelor- oder Masterstudiengang mit Tech Degree ab dem ersten Arbeitstag sowie weitere attraktive Benefits im Bereich der Weiterbildung

Möglichkeit eines nationalen und internationalen Arbeitsplatzwechsels innerhalb des Unternehmensverbunds

Ein hoher Grad an zeitlicher Flexibilität in Vollzeit oder Teilzeit

Monatlich 2-3 Tage im Office in Abstimmung nach Corona, 30 Tage Urlaub

Leistungsgerechte Gehaltssteigerung, Mitarbeiterrabatte und Kooperationen
Reiche jetzt Deine Unterlagen über unser Bewerbungsformular ein.
Wir freuen uns schon, mehr von Dir zu erfahren!
Your personal contact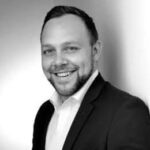 Lutz Behler
Teamlead Tech Recruiting
Our explosive growth pushes us to always reinvent ourselves. My daily tasks are very different from one year ago. IU is a unique opportunity for those who want to learn and grow at speed.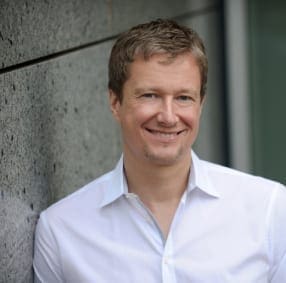 IU asked me in my interview what I wished to do—today I'm doing it. I have the freedom to work as I please, develop what I feel is needed, and I am fully supported with my career development plan.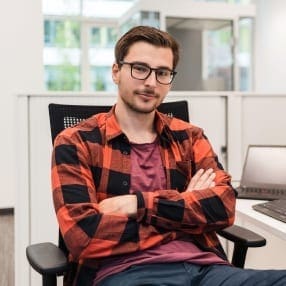 Anton Stangl
Software Developer
What we'll do for you
Design your ideal career and pathway
Explosive growth enables great opportunities. Tell us your dream career, and we will help you make it a reality.
Work from home, work from anywhere
We blur the lines between local and remote by embracing collaborative & video meeting technologies.
Flexible working times
It's your call. We trust you will get things done.
Up level your education
You have free access to all our E-Learning platforms and we will fully finance a Technology Degree of your choice.
30 days annual vacation for everyone
We strive for greatness, but we all take time-off to recharge.
Enjoy our brand of social
We love spending time together. Whether it's yoga, team events, brown bag lunches or partying—there is something for everyone.
World's best colleagues
We give each other a leg-up when needed, and we collectively go beyond expectations.
Always connected
Our state-of-the-art IT infrastructure, tools, & methods empower us to collaborate and innovate from anywhere, anytime—with agility and speed.
Your personal technology
You are free to choose your equipment. Because everyone has their own preferences when it comes to hardware and IDE.
The location
Remote Germany
With our positions, you don't have to decide where to work. Whether you want to work from home, at one of our offices across Germany or up to six months abroad. Enjoy maximum flexibility!
About the team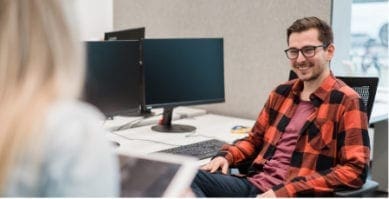 Tech & Engineering
We push the outside of the envelope, challenge what exists, and do what hasn't been done before—building an unbreakable connection between people and education. That's how we roll in Tech & Engineering at IU International University of Applied Sciences (IU).

Unrestricted access to learning is a life-changing concept. We build solutions for digital education that are accessible wherever we go. They're mobile, always on, and everywhere. Advancing through AI, NLP, Big Data Analytics, IoT, Cloud platforms, and Software Development, we are leading the digital transformation of education in the era of Industry 4.0.
Our core values
#1
Make collaboration standard practice.
We aim for the best solution as a team and have fun with it - without ego or politics.
#2
Be courageous and take risks.
We make courageous decisions and take calculated risks.
#3
Embrace innovation always.
We are always looking for ways to improve our offers for our customers.
#4
Strive for the empowerment of everyone.
We support each other's development to become the best version of ourselves.
#5
Adopt a growth mindset for scale.
We aim to improve ourselves in everything we do and work hard to do so every day.
#6
Focus on getting things done on time.
We implement things quickly, pragmatically, effectively and goal-oriented.
#7
Put customer focus first.
In everything we do, our customers come first.
Thank you for your application
We have received your application and are pleased that you are interested in working with us. Our recruiting team is now carefully reviewing your documents and will get back to you shortly.
Next steps
We'll contact you shortly
Tech & Engineering FAQs
How is the IU-Tech Team structured?
Starting with three Techies, we have grown to 60+ developers in three years. We are spread across 17 teams, in three technical clusters: IU EDU TECH, IU MAR TECH and IU ORG TECH.
What are my responsibilities in the IU EDU Tech-Team?
You will be responsible for building IT solutions for our 100,000+ students—ranging from Moodle based learning management systems, to portals based on vueJS and nestJS, to native iOS apps.
What are my responsibilities in the IU MAR-Team?
You will be responsible for developing high-performance websites and landing pages using Laravel, Tailwind, and vueJS. In addition, you will get to develop AI driven customer-centric solutions.
What are my responsibilities in the IU ORG-Team?
In Dev/Ops you will be responsible for developing complex ERP Solutions based fully on TypeScript, nestJS, and vueJS, and implementation in a Kafka event-sourcing driven micro-service architecture.
Can I work remotely for the Tech-Team?
Of course! We are happy to have you on board.
What Tech-Stack is used at IU?
We love PHP and JavaScript. You will find little jQuery here, mostly typed JavaScript in the form of vueJs and nestJS in the backend.
From PHP in Moodle to micro-services in OOP PHP using the Laravel framework. All projects are GIT based and use CI/CD processes. No one is pushing code through the ether via FTP on Saturday night.
Laravel / vueJs / Kafka / Tailwind / MariaDB / MongoDB / AWS / Docker / Atlassian (Jira, Confluence, BitBucket) / ...