Lecturer Engineering Management (f/m/d)
When applying for this position, you will have the opportunity to indicate your preferred work location from the following:
Berlin, Remote Germany
Contribute to our academic world: Lecturer in permanent employment, starting now/ by agreement in part time (at least 10h) at our location Berlin with a portion remote working.
YOU CAN EXPECT:   
You cover specific topics in the field of Engineering Management, including the following courses:

Electrical Engineering (S.70 ff.); Sensor Technology (S. 84 ff.);

Untitled (cloudinary.com)

and Performance Management (S. 53 ff.)

Untitled (cloudinary.com)
 You are responsible for all questions of our students around the lectures and prepare them this way for their professional career  

Lectures

and tutorials with strong practical orientation are guided and prepared by you based on provided learning and teaching material   

You create and grade evaluations 
You create and examine teaching material (e.g., scripts, videos, slides)  
Your opinion counts in collaboration with didactic projects and further development  
YOUR QUALIFICATIONS:   
Relevant scientific profile in the field Engineering Management as well as a master degree  

Practical experience

in the relevant field and subject   

First experience

(as a lecturer) in academic teaching and creation of teaching material is a bonus, but not obligatory  

Strong interest in innovative, digital and modern education  
The ability and motivation to familiarize yourself with secondary topics in the field Engineering Management

Team oriented

thinking and actions and joy in dealing with students

Knowledge of German is a plus
We offer you
A university lead by values with flat hierarchies and first name terms and direct culture  

One-team

mentality with an unbiased, acknowledged and connected cooperation   

Advanced Technology 

  
The possibility to contribute to the development of the University   

Part time

starting at 10h/week possible   

Family friendly

environment with high flexibility – either temporal and/or local, because with the IU- Workflex-Model you decide from where you work   
Diverse benefits like company retirement scheme, company bicycle, employee discounts, sabbatical, After-Work parties, 30 days paid time off   
  
Sounds interesting to you? Apply simply with your CV! In the following process a query to your preferred time and place occurs as well as your specialized field of research (it does not matter if you have a broad band of specializations or if you are knowledgeable in just one specific research topic!)  
Teaching sounds like dry theory. It only seems to work if you know what you are talking about. That is our aim: A combination of theory and solid examples, the support of talents and to prepare them for the future. Become a part of the academic teaching at Germanys biggest university- in a hybrid model consisting of on-site lectures at one of our IU locations and the flexible online studies regardless of location!   
We back up our words with actions: We take our "Culture of Everyone" seriously and want to make clear that no matter your origin, religion, gender, age, or  sexual orientation, we will welcome and accept you. Our doors stand also open to you if you have an impairing. We look forward to a diverse cooperation at IU!  
Our recruitment team is at your service
Do you have any questions? Our recruitment team will be happy to help you out - individually and personally.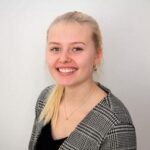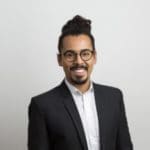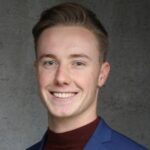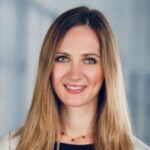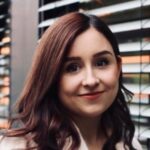 I have never felt closer to my students as I do at IU. This empowers me to develop and grow each individual according to their strengths, abilities, and life goals.
Dr. Jasmin Franz
Lecturer
Our student groups are hotbeds of ideas and creativity. With 350 students working in 350 companies we can test our ideas in industry at speed. This is thrilling!
Prof. Dr. Anna Klein
Professor
What we'll do for you
Make history with us
Be instrumental in helping us drive our mission to transform education—it's revolutionary and life-changing.
World's best team for Freelancers
We give each other a leg-up when needed to go beyond the expected.
Pass it on
At IU you can extend the value of education to our knowledge hungry students. It's a gift that keeps on giving.
The location
Berlin
Our vibrant Friedrichshain Campus is located on Frankfurter Allee—one of the oldest roads in Berlin. Here, you will find an exciting convergence of student ambition and IU employees at work.
About the team
Academia
The academic world of IU International University of Applied Sciences (IU) is colorful & diverse: Here, lecturers from a wide range of disciplines, from different locations, permanent employees and freelancers work together on our vision: to make education possible for all.

How does our teaching differ from other universities? It's cool, modern & innovative! We rely on people from the field who want to combine their expertise with theory. The possible activities are wide-ranging, just like the many disciplines: From architecture to engineering to social work, there's something for everyone! And don't worry, you don't necessarily have to have taught before! An overview:
Our core values
#1
Make collaboration standard practice.
We aim for the best solution as a team and have fun with it - without ego or politics.
#2
Be courageous and take risks.
We make courageous decisions and take calculated risks.
#3
Embrace innovation always.
We are always looking for ways to improve our offers for our customers.
#4
Strive for the empowerment of everyone.
We support each other's development to become the best version of ourselves.
#5
Adopt a growth mindset for scale.
We aim to improve ourselves in everything we do and work hard to do so every day.
#6
Focus on getting things done on time.
We implement things quickly, pragmatically, effectively and goal-oriented.
#7
Put customer focus first.
In everything we do, our customers come first.
Thank you for your application
We have received your application and are pleased that you are interested in working with us. Our recruiting team is now carefully reviewing your documents and will get back to you shortly.
Next steps
We'll contact you shortly
Academia FAQs
Am I a permanent employee or freelancer in IU Academia?
Our Professors are permanently employed and our Lecturers, Tutors, and Authors are all Freelancers.
Is there a teacher forum for discussion & exchange?
Absolutely! At every location we have a regular faculty conference. We also encourage dialogue via our collaboration tools and all our module leaders are available for questions at any time.
What is the application process for a lecturer assignment?
Once we review your application you will receive a further questionnaire by e-mail to be completed and returned.  We will promptly send you relevant information by e-mail about teaching at IU. We will also inform you about the process regarding a trial lecture.
When do lectures take place in dual studies?
Our dual study program includes modules that take place every two weeks and modules that are taught every week on specific days. Normally, our lectures for a module take place in blocks of 4-6 UE (UE = 45 minutes). Planning of the blocks is done in consultation with our lecturers. The weekly teaching hours are: Mon-Fri 8:00-20:00.