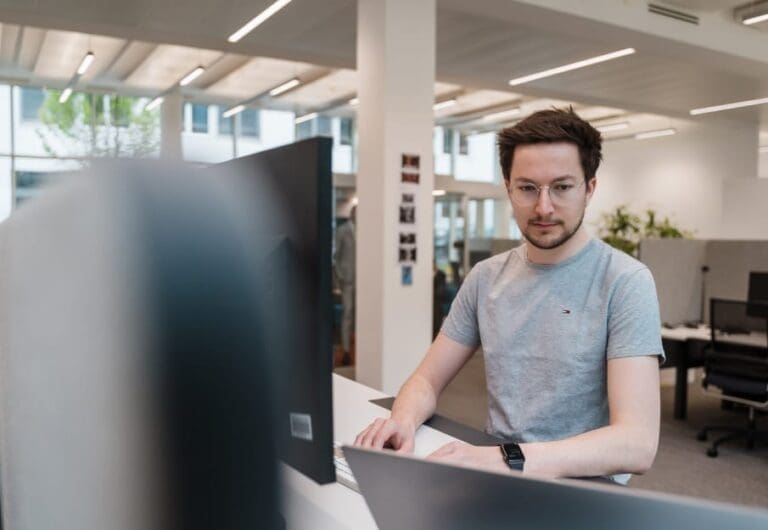 When applying for this position, you will have the opportunity to indicate your preferred work location from the following:
Munich, Remote
Grow with us – Start your career at IU International University!
Become part of our AWS Team as a Platform Engineer (m/f/d). Start immediately in full-time at our location in Munich or Remote (Germany-wide).
Your tasks
Responsibility for the further development and operation of the AWS cloud architecture
Improving our setup for standardization and developer experience to support the delivery sting, connecting, and maintaining AWS environments and third-party services

Analysis of the existing setup and proactive development of security, scaling, and automation concepts. Provisioning an easily maintainable infrastructure for a multi-environment setup based on IaC

Driving the company-wide cloud strategy architecture

Monitoring, reporting, failover, and recovery, as well as accompanying documentation and implementation of regular and proactive audits

Supporting developers with their work and help debugging infrastructure related problems
Your profile
Completed studies in the field of computer science, a comparable field of study or practical experience as a Platform Engineer (m/f/d)

Experienced with AWS cloud architecture and in the use of virtualization, containerization, monitoring, continuous deployment, and integration (preferably AWS ECS/k8s, docker, bitbucket/gitlab, Cloudwatch, ELK)

Experienced with one Infrastructure-as-Code tool

Practical experience of at least one programming language commonly used for automation, preferrably Python in combination with AWS Lambda and AWS SAM

Experienced with bigger networking setups as a plus (AWS multi-account setup, AWS Transit Gateway, NAT, AWS Control Tower…)

Team player, organizational talent, and strong communication skills, passion for knowledge sharing to coach other team members in best practices

Fluent in English (min. B2), knowledge of German is a plus
We offer
Shape your career: rapid growth opens up many new opportunities for you. Tell us about your dream career and we will help you to realize it.

Work where you want …: Project management tools (like Scrum) and video meetings make it possible: with us, the boundaries between here and there blur. You want to work from abroad for a while? No problem thanks to our WorkFlex benefits.

… and flexible time: It's your job: We trust you and give you the greatest possible freedom to organize yourself.

You have the choice: You are free to choose your equipment. Because everyone has their own preferences when it comes to hardware.

Take your knowledge to a new level: Benefit from a 100% discount on tuition fees for an IU combined degree in the tech sector and many other free training courses. There is always something new to learn.

Get a good rest: we push ourselves every day to go above and beyond. But we also take the time to recharge our batteries: with 30 days of annual vacation for all employees. Need some time off? How about a sabbatical?
Become part of our AWS Team at Germany's largest university and change the world of education with your expertise!
Well, does that sound exciting? Then apply now with your CV!
If you have any further questions, please contact Nilofer at nilofer.qayumi@iu.org.
Follow words with actions: We take our "Culture Of Everyone" very seriously and would like to take this opportunity to expressly point out that you are welcome to join us, regardless of your origin, religion, gender, age or sexual orientation. Even if you have a disability, our doors are wide open to you. We are looking forward to a diverse togetherness here at IU!
Your personal contact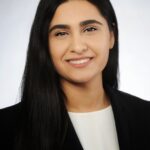 Nilofer Qayumi
Tech Recruiter
Our explosive growth pushes us to always reinvent ourselves. My daily tasks are very different from one year ago. IU is a unique opportunity for those who want to learn and grow at speed.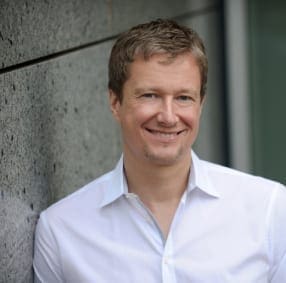 IU asked me in my interview what I wished to do—today I'm doing it. I have the freedom to work as I please, develop what I feel is needed, and I am fully supported with my career development plan.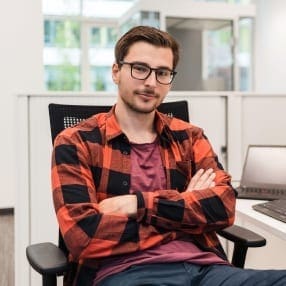 Anton Stangl
Software Developer
What we'll do for you
Design your ideal career and pathway
Explosive growth enables great opportunities. Tell us your dream career, and we will help you make it a reality.
Work from home, work from anywhere
We blur the lines between local and remote by embracing collaborative & video meeting technologies.
Flexible working times
It's your call. We trust you will get things done.
Up level your education
You have free access to all our E-Learning platforms and we will fully finance a Technology Degree of your choice.
30 days annual vacation for everyone
We strive for greatness, but we all take time-off to recharge.
Enjoy our brand of social
We love spending time together. Whether it's yoga, team events, brown bag lunches or partying—there is something for everyone.
World's best colleagues
We give each other a leg-up when needed, and we collectively go beyond expectations.
Always connected
Our state-of-the-art IT infrastructure, tools, & methods empower us to collaborate and innovate from anywhere, anytime—with agility and speed.
Your personal technology
Leave it to us. We provide you with a leading-edge smartphone, Mac, tablet, ergonomic office stool, and complete Home Office equipment. You may also choose your preferred hardware and IDE.
The location
Munich
Our beautiful Munich Campus is at Berg am Laim, and our Business & Mission Centre is at Schwantalerhöhe. There, we strategize, innovate, build, and manage the IU products & services that are transforming education forever.
About the team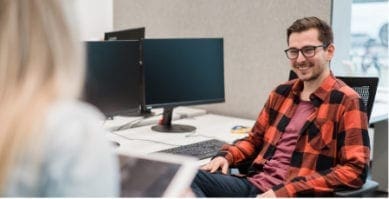 Tech & Engineering
We push the outside of the envelope, challenge what exists, and do what hasn't been done before—building an unbreakable connection between people and education. That's how we roll in Tech & Engineering at IU International University of Applied Science (IU).

Unrestricted access to learning is a life-changing concept. We build solutions for digital education that are accessible wherever we go. They're mobile, always on, and everywhere. Advancing through AI, NLP, Big Data Analytics, IoT, Cloud platforms, and Software Development, we are leading the digital transformation of education in the era of Industry 4.0.
Our core values
#1
Make collaboration standard practice.
We aim for the best solution as a team and have fun with it - without ego or politics.
#2
Be courageous and take risks.
We make courageous decisions and take calculated risks.
#3
Embrace innovation always.
We are always looking for ways to improve our offers for our customers.
#4
Strive for the empowerment of everyone.
We support each other's development to become the best version of ourselves.
#5
Adopt a growth mindset for scale.
We aim to improve ourselves in everything we do and work hard to do so every day.
#6
Focus on getting things done on time.
We implement things quickly, pragmatically, effectively and goal-oriented.
#7
Put customer focus first.
In everything we do, our customers come first.
Tech & Engineering FAQs
How is the IU-Tech Team structured?
Starting with three Techies, we have grown to 60+ developers in three years. We are spread across 17 teams, in three technical clusters: IU EDU TECH, IU MAR TECH and IU ORG TECH.
What are my responsibilities in the IU EDU Tech-Team?
You will be responsible for building IT solutions for our 100,000+ students—ranging from Moodle based learning management systems, to portals based on vueJS and nestJS, to native iOS apps.
What are my responsibilities in the IU MAR-Team?
You will be responsible for developing high-performance websites and landing pages using Laravel, Tailwind, and vueJS. In addition, you will get to develop AI driven customer-centric solutions.
What are my responsibilities in the IU ORG-Team?
In Dev/Ops you will be responsible for developing complex ERP Solutions based fully on TypeScript, nestJS, and vueJS, and implementation in a Kafka event-sourcing driven micro-service architecture.
Can I work remotely for the Tech-Team?
Of course! We are happy to have you on board.
What Tech-Stack is used at IU?
We love PHP and JavaScript. You will find little jQuery here, mostly typed JavaScript in the form of vueJs and nestJS in the backend.
From PHP in Moodle to micro-services in OOP PHP using the Laravel framework. All projects are GIT based and use CI/CD processes. No one is pushing code through the ether via FTP on Saturday night.
Laravel / vueJs / Kafka / Tailwind / MariaDB / MongoDB / AWS / Docker / Atlassian (Jira, Confluence, BitBucket) / ...