IU International University of Applied Sciences – Distance Learning
Location-independent, flexible working hours.

Compatibility of career and family.

Networking and research. 
Innovative teaching at IU International University, a pioneer in digital education.
As of the next possible date, we are looking to fill a position in the distance learning program at the IU International University for a Professorship (m/f/d) in the study program DevOps and Cloud Computing on a full time or part-time basis.
Your tasks
You will represent specific aspects of DevOps and Cloud Computing.

You will be responsible for the development of the subject area as well as its study programs.

You will be involved in the creative development of teaching formats within the didactic concept of the IU International University of Applied Sciences for online studies and expand our world of digital study in cooperation with colleagues and across departments.

Occasionally, you may conduct face-to-face seminars at an IU International University of Applied Sciences campus location of your choice.
You will teach practical and application-oriented courses, at both Bachelor and Master degree level, with special focus on:
Cloud Computing and Cloud Services

Container Orchestration

DevOps and DevSecOps

Privacy and Data Security in the Cloud

Network Security
Your Profile
We are looking for an expert in the subject area of DevOps and Cloud Computing.

You distinguish yourself on both professional and personal levels.

You have completed a doctoral degree (at least cum laude) or PhD.

You have at least five years of professional experience, including at least three years outside of academia.

You have also gained experience teaching at university level, ideally, coupled with experience in online teaching or video production.

You work in a team-oriented manner and will align your thoughts and actions with the long-term goals of the IU International University of Applied Sciences.

You are collegial, cooperative, and reliable.

You are innovative and bring your own ideas for the implementation of online teaching in the subject area of DevOps and Cloud Computing.

You have English and German language skills on C1 level
We are offering:
Location-independent working from home and flexible working hours.

A value-driven university environment with flat hierarchies and an informal culture.

Online teamwork supported by the latest technology.

30 days holiday.

Part-time options, starting from 20 hours per week.

A research-friendly environment.

The opportunity to contribute to the development of the university in the medium term.

Company pension plan.

Various employee discounts.
For us to be able to consider your application, please submit the following documentation: CV/letter of motivation/doctoral or PhD certificate/list of publications.
 
Knowledge sharing, researching and interaction with students is your passion? Then you'll be in your element at the IU International University of Applied Sciences. As one of the fastest-growing educational groups in Europe, we promote the values of a modern educational institution and are aware of the responsibility of passing on knowledge to future generations. In order to prepare our students in the best possible way for the job market, across a broad range of disciplines, you will contribute to a broad range of projects in the fields of teaching and research and will provide new perspectives for the digitalized world.
Our recruitment team is at your service
Do you have any questions? Our recruitment team will be happy to help you out - individually and personally.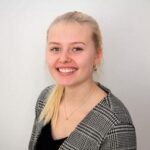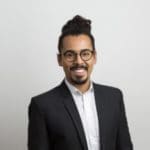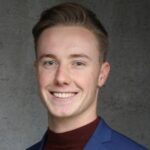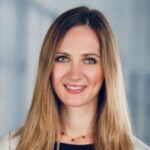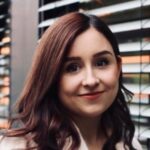 I have never felt closer to my students as I do at IU. This empowers me to develop and grow each individual according to their strengths, abilities, and life goals.
Dr. Jasmin Franz
Lecturer
Our student groups are hotbeds of ideas and creativity. With 350 students working in 350 companies we can test our ideas in industry at speed. This is thrilling!
Prof. Dr. Anna Klein
Professor
What we'll do for you
Design your ideal career and pathway
Explosive growth enables great opportunities. Tell us your dream career, and we will help you make it a reality.
Work from home, work from anywhere
We blur the lines between local and remote by embracing collaborative & video meeting technologies.
Flexible working times
It's your call. We trust you will get things done.
Up level your education
Enjoy free up-skilling courses, language courses & discounted degree courses. There is always something new to learn!
30 days annual vacation for everyone
We strive for greatness, but we all take time-off to recharge.
Enjoy our brand of social
We love spending time together. Whether it's yoga, team events, brown bag lunches or partying—there is something for everyone.
Almost every IU job can be full-time or part-time
Pick what suits you!
World's best colleagues
We give each other a leg-up when needed, and we collectively go beyond expectations.
Always connected
Our state-of-the-art IT infrastructure, tools, & methods empower us to collaborate and innovate from anywhere, anytime—with agility and speed.
The location
Remote
We always try to make working from anywhere possible. But, it's not one or the other—you can work from the office when you want some real in-person time. We are as flexible as you want to be.
About the team
Academia
The academic world of IU International University of Applied Science (IU) is colorful & diverse: Here, lecturers from a wide range of disciplines, from different locations, permanent employees and freelancers work together on our vision: to make education possible for all.

How does our teaching differ from other universities? It's cool, modern & innovative! We rely on people from the field who want to combine their expertise with theory. The possible activities are wide-ranging, just like the many disciplines: From architecture to engineering to social work, there's something for everyone! And don't worry, you don't necessarily have to have taught before! An overview:
Our core values
#1
Make collaboration standard practice.
We aim for the best solution as a team and have fun with it - without ego or politics.
#2
Be courageous and take risks.
We make courageous decisions and take calculated risks.
#3
Embrace innovation always.
We are always looking for ways to improve our offers for our customers.
#4
Strive for the empowerment of everyone.
We support each other's development to become the best version of ourselves.
#5
Adopt a growth mindset for scale.
We aim to improve ourselves in everything we do and work hard to do so every day.
#6
Focus on getting things done on time.
We implement things quickly, pragmatically, effectively and goal-oriented.
#7
Put customer focus first.
In everything we do, our customers come first.
Academia FAQs
Am I a permanent employee or freelancer in IU Academia?
Our Professors are permanently employed and our Lecturers, Tutors, and Authors are all Freelancers.
Is there a teacher forum for discussion & exchange?
Absolutely! At every location we have a regular faculty conference. We also encourage dialogue via our collaboration tools and all our module leaders are available for questions at any time.
What is the application process for a lecturer assignment?
Once we review your application you will receive a further questionnaire by e-mail to be completed and returned.  We will promptly send you relevant information by e-mail about teaching at IU. We will also inform you about the process regarding a trial lecture.
When do lectures take place in dual studies?
Our dual study program includes modules that take place every two weeks and modules that are taught every week on specific days. Normally, our lectures for a module take place in blocks of 4-6 UE (UE = 45 minutes). Planning of the blocks is done in consultation with our lecturers. The weekly teaching hours are: Mon-Fri 8:00-20:00.