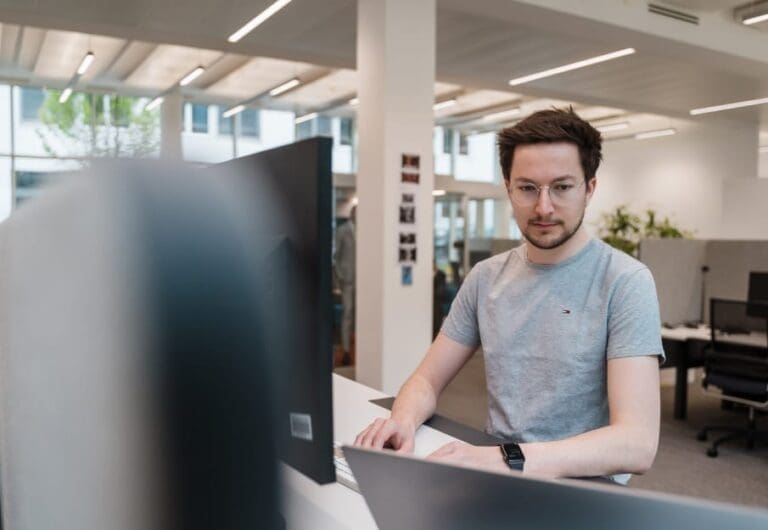 When applying for this position, you will have the opportunity to indicate your preferred work location from the following:
Remote, Berlin, Cologne, Frankfurt am Main, Hamburg, Leipzig, Munich, Stuttgart
Die Grenzen von Bildung auszuweiten – mit diesem Ziel haben wir 1998 unsere Reise angetreten. Heute heben wir sie ganz auf. Durch unsere technologiegestützten Services sind wir als IU Internationale Hochschule in der Lage, Bildung jederzeit, in jeder Form und an jedem Ort anzubieten – perfekt zugeschnitten auf das Leben unserer Studierenden. Unsere Bildungsangebote sind lokal, international, global und zu jedem Zeitpunkt verfügbar.  
Die IU Internationale Hochschule hat sich seit ihrer Gründung zu einer der größten privaten Hochschule für Online- und Duale Studiengänge in Europa entwickelt. Wir bieten in verschiedenen Fachrichtungen mehr als 80 karriereorientierte Bachelor- & Masterstudiengänge an. Diese englisch- und deutschsprachigen Programme sind alle akkreditiert und staatlich anerkannt.
IU Duales Studium wächst weiter.
Wachse mit uns – starte Deine Karriere!
Verstärke unser Team zum nächstmöglichen Zeitpunkt in Vollzeit an einem unserer >35 Studienorte z.B. Berlin, Hamburg, Erfurt, Frankfurt oder Leipzig oder standortunabhängig im Homeoffice/Remote.
Das erwartet Dich
Du übernimmst die fachliche und disziplinarische Führung eines sechs-köpfigen standortübergreifenden Teams in der Produktentwicklung und berichtest direkt an die Bereichsleitung

Du bist gemeinsam mit Deinem Team für die Entwicklung, Gestaltung und Einführung neuer Bildungsprogramme sowie der Qualitätssicherung des bestehenden Portfolios im Bereich Duales Studium verantwortlich 

Du integrierst neue Prozesse in bestehende Management- und Entwicklungsprozesse und entwickelst die dazugehörigen Tools und Methoden entsprechend weiter

Du erarbeitest in enger Abstimmung mit der Vertriebsleitung und dem akademischen Bereich Roadmaps und Entscheidungsvorlagen für neue Bildungsprodukte, inkl. periodischer Reviews – dabei entwickelst Du die Leitplanken für eine kundenorientierte Produktstrategie zur Planung und Gestaltung der Produkte 

Darüber hinaus zeigst Du mit genauso viel Tatendrang Verbesserungspotenziale im Portfolio auf und arbeitest als Impulsgeber:in für das Innovationsmanagement unter Berücksichtigung der Entwicklungen des Wettbewerbs

In agilen Projektteams beobachtest Du die Produkt-Performance und entwickelst Vorschläge zur Optimierung 

Du arbeitest an Produkt- und Mitarbeiterschulungen mit und bist mitverantwortlich für die inhaltliche, optische & technische Qualität der Kurse 
Das bringst du mit
Du verfügst über ein abgeschlossenes (Fach-) Hochschulstudium der BWL oder in ähnlichen Bereichen sowie mehrjährige Erfahrung im konzeptionellen und operativen Produkt- und Projektmanagement idealerweise im Bildungs- oder Dienstleistungsumfeld

Du bist erfahren (mind. 3 Jahre) in der Führung von agilen Teams und hast Freude daran, neue Strukturen aufzubauen und Menschen bei ihrer persönlichen Entwicklung zu unterstützen

Du zeichnest Dich durch ein Out-of-the-box-Denken, eine Hands-On Mentalität wie auch einer schnellen Auffassungsgabe aus

Du besitzt ein sehr gutes Zahlenverständnis, eine wirtschaftliche Betrachtungsweise und arbeitest gerne datengetrieben

Du bist sicher im Umgang mit den gängigen MS-Office Programmen, Microsoft SharePoint und kommunizierst sicher in Deutsch und Englisch
Das bieten wir Dir
Selbstbestimmt arbeiten: Du kannst bei uns fast jeden Job in Voll- oder Teilzeit ausüben und Deinen Tag mit Vertrauensarbeitszeit selbst organisieren – auch im Homeoffice. Bei uns genießt Du 30 Tage Erholungsurlaub.

Weiterentwicklung: Durch regelmäßige Feedbackgespräche und ein individuelles Weiterbildungsangebot unterstützen wir Deine persönliche und fachliche Weiterentwicklung. 

Sicherheit: Blicke in einem konstant wachsenden Umfeld entspannt in die Zukunft.

Erfolge werden belohnt und gefeiert: Wir sind gemeinsam stark und belohnen uns bei regelmäßigen Teamevents. Für Dein Engagement zahlen wir Dir einen erfolgsabhängigen Bonus aus.

Dein Start bei der IU: Wir begleiten Dich eng während Deiner ersten Wochen. Durch zentrale Veranstaltungen und E-Learnings gewinnst Du direkt einen Einblick in die IU-Welt, während Dein Buddy Dich am Campus begleitet.

Verantwortung: Übernehme ab Deinem ersten Tag Verantwortung, in dem Du Dich und Deine Ideen bei der IU einbringst.

Weitere Benefits: Jobrad, Mitarbeiterrabatte, Poolfahrzeuge am Standort, Betriebliche Altersvorsorge, Vermögenswirksame Leistungen uvm.
Bei Rückfragen steht Dir gerne unser Recruiting-Team unter recruiting-dualesstudium@iu.org zur Verfügung.
Erfahre hier mehr über unsere Kultur https://www.iu-careers.com/kultur/ und wirf einen Blick in den Alltag unserer Studienberatung https://www.iu-careers.com/bereiche/sales/
Auf Worte folgen Taten: Wir nehmen unsere "Culture Of Everyone" sehr ernst und möchten an dieser Stelle nochmal ausdrücklich darauf hinweisen, dass Du herzlich bei uns willkommen bist, ganz unabhängig davon welche Herkunft, Religion, Geschlecht, Alter oder sexuelle Orientierung Du mitbringst. Auch mit Beeinträchtigung stehen Dir unsere Türen weit offen. Wir freuen uns auf ein vielfältiges Miteinander hier an der IU!
Our recruitment team is at your service
Do you have any questions? Our recruitment team will be happy to help you out - individually and personally.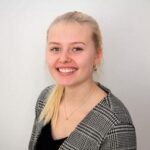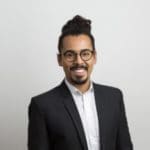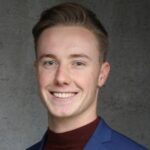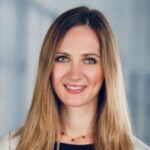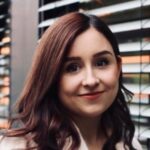 Our explosive growth pushes us to always reinvent ourselves. My daily tasks are very different from one year ago. IU is a unique opportunity for those who want to learn and grow at speed.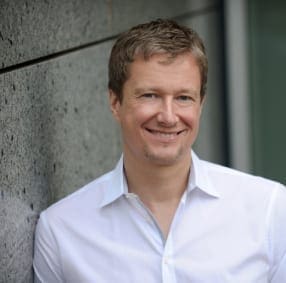 IU asked me in my interview what I wished to do—today I'm doing it. I have the freedom to work as I please, develop what I feel is needed, and I am fully supported with my career development plan.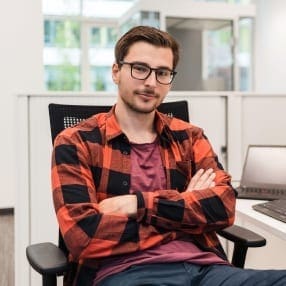 Anton Stangl
Software Developer
What we'll do for you
Design your ideal career and pathway
Explosive growth enables great opportunities. Tell us your dream career, and we will help you make it a reality.
Work from home, work from anywhere
We blur the lines between local and remote by embracing collaborative & video meeting technologies.
Flexible working times
It's your call. We trust you will get things done.
Up level your education
You have free access to all our E-Learning platforms and we will fully finance a Technology Degree of your choice.
30 days annual vacation for everyone
We strive for greatness, but we all take time-off to recharge.
Enjoy our brand of social
We love spending time together. Whether it's yoga, team events, brown bag lunches or partying—there is something for everyone.
World's best colleagues
We give each other a leg-up when needed, and we collectively go beyond expectations.
Always connected
Our state-of-the-art IT infrastructure, tools, & methods empower us to collaborate and innovate from anywhere, anytime—with agility and speed.
Your personal technology
Leave it to us. We provide you with a leading-edge smartphone, Mac, tablet, ergonomic office stool, and complete Home Office equipment. You may also choose your preferred hardware and IDE.
The location
Remote
We always try to make working from anywhere possible. But, it's not one or the other—you can work from the office when you want some real in-person time. We are as flexible as you want to be.
About the team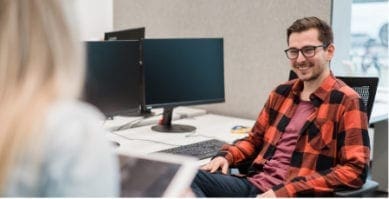 Tech & Engineering
We push the outside of the envelope, challenge what exists, and do what hasn't been done before—building an unbreakable connection between people and education. That's how we roll in Tech & Engineering at IU International University of Applied Science (IU).

Unrestricted access to learning is a life-changing concept. We build solutions for digital education that are accessible wherever we go. They're mobile, always on, and everywhere. Advancing through AI, NLP, Big Data Analytics, IoT, Cloud platforms, and Software Development, we are leading the digital transformation of education in the era of Industry 4.0.
Our core values
#1
Make collaboration standard practice.
We aim for the best solution as a team and have fun with it - without ego or politics.
#2
Be courageous and take risks.
We make courageous decisions and take calculated risks.
#3
Embrace innovation always.
We are always looking for ways to improve our offers for our customers.
#4
Strive for the empowerment of everyone.
We support each other's development to become the best version of ourselves.
#5
Adopt a growth mindset for scale.
We aim to improve ourselves in everything we do and work hard to do so every day.
#6
Focus on getting things done on time.
We implement things quickly, pragmatically, effectively and goal-oriented.
#7
Put customer focus first.
In everything we do, our customers come first.
Tech & Engineering FAQs
How is the IU-Tech Team structured?
Starting with three Techies, we have grown to 60+ developers in three years. We are spread across 17 teams, in three technical clusters: IU EDU TECH, IU MAR TECH and IU ORG TECH.
What are my responsibilities in the IU EDU Tech-Team?
You will be responsible for building IT solutions for our 70,000+ students—ranging from Moodle based learning management systems, to portals based on vueJS and nestJS, to native iOS apps.
What are my responsibilities in the IU MAR-Team?
You will be responsible for developing high-performance websites and landing pages using Laravel, Tailwind, and vueJS. In addition, you will get to develop AI driven customer-centric solutions.
What are my responsibilities in the IU ORG-Team?
In Dev/Ops you will be responsible for developing complex ERP Solutions based fully on TypeScript, nestJS, and vueJS, and implementation in a Kafka event-sourcing driven micro-service architecture.
Can I work remotely for the Tech-Team?
Of course! We are happy to have you on board.
What Tech-Stack is used at IU?
We love PHP and JavaScript. You will find little jQuery here, mostly typed JavaScript in the form of vueJs and nestJS in the backend.
From PHP in Moodle to micro-services in OOP PHP using the Laravel framework. All projects are GIT based and use CI/CD processes. No one is pushing code through the ether via FTP on Saturday night. Laravel / vueJs / Kafka / Tailwind / MariaDB / MongoDB / AWS / Docker / Atlassian (Jira, Confluence, BitBucket) /...