When applying for this position, you will have the opportunity to indicate your preferred work location from the following:
Hamburg, Berlin, Cologne, Frankfurt am Main, Munich, Remote
Wachse mit uns!
Starte Deine Karriere bei der IU!
Du brennst für ausgeklügelte Marketing-Strategien und hast Lust auf einen Job in der Bildungsbranche? Dann komm an Bord der IU Internationale Hochschule! Wir suchen Dich, wenn Du weißt, wie Zielgruppen ticken, Du mit kreativen Konzepten überzeugst und mit Leidenschaft Neues ausprobierst. Gemeinsam mit Dir als Trendscout und Marketing-Experte wollen wir die Erfolgsstory der IU weiterschreiben – mit rasantem Wachstum, innovativen Ideen und einem tollen Team. 
Stellst Du Dir auch momentan diese eine Frage: Masterstudium oder doch der direkte Berufseinstieg? Bei uns musst Du Dich nicht entscheiden, denn wir bieten Dir beides!
Unterstütze unser Team ab sofort an unserem Standort in Hamburg als Trainee Online Marketing – Kooperationen & Affiliate (m/w/d) und absolviere gleichzeitig ein Master-Fernstudium Deiner Wahl.
Deine Aufgaben
Betreuung und Entwicklung des internationalen Online Partnerprogramms der IU

Operative Umsetzung der Kooperationen – von der Identifikation passender Partner über die Verhandlung und das technische Setup, bis zur finalen Bewertung der Maßnahmen

Sicherstellung der Aktualität des IU Angebots auf den Partnerseiten

Steuerung und Erstellung von Werbemitteln und Landingpages sowie anschließende Erfolgskontrolle

Zielgerichtete und diplomatische Kommunikation mit unseren internationalen Kooperationspartnern, Dienstleistern und internen Schnittstellen
Dein Profil
Erfolgreich abgeschlossenes Erststudium im Bereich Marketing, BWL, o.Ä.

Erste praktische Erfahrung im Bereich Online Marketing, idealerweise im Bereich Affiliate oder Partner Marketing

Motivation zur schnellen Verantwortungsübernahme für die Weiterentwicklung Deines Bereichs
Wir bieten
Keine Kompromisse: Bei uns hast Du die optimale Kombination zwischen Berufseinstieg und einem finanzierten Master-Fernstudium inkl. monatlicher Vergütung

Gestalte Deine Karriere: Schnelles Wachstum eröffnet Dir viele neue Chancen. Erzähl uns von Deiner Traumkarriere und wir helfen Dir, sie zu verwirklichen.

Arbeite da, wo Du willst …: Kollaborationstools (wie z.B. Scrum) und Videomeetings machen es möglich: Bei uns verschwimmen die Grenzen zwischen hier und dort. Du möchtest eine Zeit lang aus dem Ausland arbeiten? Kein Problem dank unseres WorkFlex Benefits.

… und zeitlich flexibel: Es ist Dein Job: Wir vertrauen Dir und geben Dir den größtmöglichen Freiraum, Dich selbst zu organisieren.

Erhole Dich gut: Wir strengen uns täglich an, um über uns selbst hinauszuwachsen. Aber wir nehmen uns auch die Zeit, neue Kräfte zu tanken: mit 30 Tagen Jahresurlaub für
Kontakt
Du findest Dich in diesem Profil wieder und suchst nach einer neuen Herausforderung? Dann bewirb Dich jetzt online über unser Karriereportal.
Bei weiteren Fragen kannst Du Dich auch gerne an Kira unter kira.osterhoff@iu.org wenden.
Informationen zur IU selbst sowie zu unserer Unternehmenskultur findest Du unter www.iu.org.
Our recruitment team is at your service
Do you have any questions? Our recruitment team will be happy to help you out - individually and personally.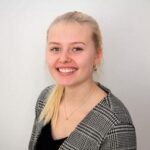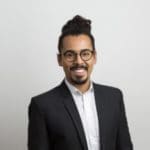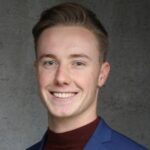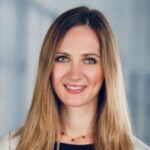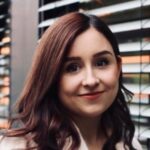 What we'll do for you
Design your ideal career and pathway
Explosive growth enables great opportunities. Tell us your dream career, and we will help you make it a reality.
Work from home, work from anywhere
We blur the lines between local and remote by embracing collaborative & video meeting technologies.
Flexible working times
It's your call. We trust you will get things done.
Up level your education
Enjoy free up-skilling courses, language courses & discounted degree courses. There is always something new to learn!
30 days annual vacation for everyone
We strive for greatness, but we all take time-off to recharge.
Enjoy our brand of social
We love spending time together. Whether it's yoga, team events, brown bag lunches or partying—there is something for everyone.
Almost every IU job can be full-time or part-time
Pick what suits you!
World's best colleagues
We give each other a leg-up when needed, and we collectively go beyond expectations.
Always connected
Our state-of-the-art IT infrastructure, tools, & methods empower us to collaborate and innovate from anywhere, anytime—with agility and speed.
The location
Hamburg
In central Hamburg, you will find our modern Uhlenhorst Campus, and only five kilometres away is the heart of our marketing office in HafenCity—Europe's largest inner-city waterfront development blueprint.
About the team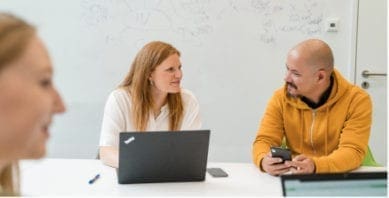 Marketing & Communications
We are the brand that is making a big difference. We agree that education is the solution to everything—advancing understanding, liberty, equality, and prosperity, for all to enjoy! We work with our teams and partners to ensure our promise reaches everyone who wants to have a better choice in life.

With 70,000+ enrolments we are already the biggest University of Applied Science in Germany. And, this is only the beginning!
Our core values
#1
Make collaboration standard practice.
We aim for the best solution as a team and have fun with it - without ego or politics.
#2
Be courageous and take risks.
We make courageous decisions and take calculated risks.
#3
Embrace innovation always.
We are always looking for ways to improve our offers for our customers.
#4
Strive for the empowerment of everyone.
We support each other's development to become the best version of ourselves.
#5
Adopt a growth mindset for scale.
We aim to improve ourselves in everything we do and work hard to do so every day.
#6
Focus on getting things done on time.
We implement things quickly, pragmatically, effectively and goal-oriented.
#7
Put customer focus first.
In everything we do, our customers come first.
Marketing & Communications FAQs
To what extent is home office possible?
We love to support Home Office arrangements, but some positions naturally require employees to be on campus/in the office. During the pandemic everyone works from home or can work in the office after consultation.
How many days paid holiday will I get per year?
All employees working a 5 day week are entitled to 30 days paid holiday per year.
Why are there so many open positions at IU?
Good question! We are experiencing explosive growth as students flock to adopt our unique education methods. That's why we have become IU International University of Applied Sciences.
How flexible are the working hours at IU?
Working hours are naturally position dependent at IU but normally you can arrange them the way you want, together with your team and supervisor.
What is expected to be successful at IU?
We want team players that love to challenge conventional wisdom, and integrate with open-minded people who support each other within a flat hierarchy. If you like what you hear, then apply at
www.iu-careers.com/en/jobs
.
Can I apply for multiple jobs?
Of course you can! Make a separate application for each and we will work together to choose the one that fits you best.