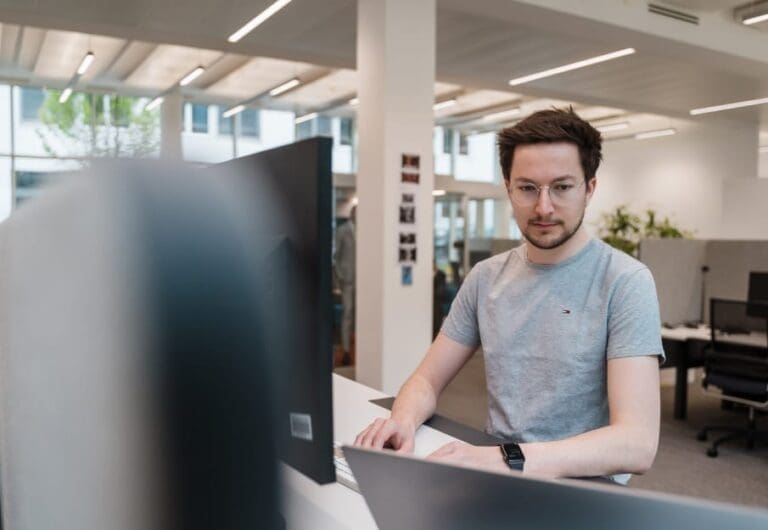 When applying for this position, you will have the opportunity to indicate your preferred work location from the following:
Remote, Berlin, Cologne, Dresden, Hamburg, Munich, Stuttgart
Stellst Du Dir auch momentan diese eine Frage: Masterstudium oder doch der direkte Berufseinstieg? Bei uns musst Du Dich nicht entscheiden, denn wir bieten Dir beides!
Unterstütze unser internes Workday Team ab sofort an einem unserer Standorte in Deutschland oder komplett remote als Trainee Workday (m/w/d) und absolviere gleichzeitig an der IU ein Master-Fernstudium Deiner Wahl.
Deine Aufgaben
Unterstützung des internen Competence Center für unsere ERP Anwendung "Workday"

Klassifizierung und Bearbeitung von Tickets und Anfragen sowie Weiterleitung dieser an die relevanten Fachabteilungen oder Anwendungsbetreuer:innen innerhalb des Teams

Sicherstellung des Service Levels für die Fachabteilungen durch kontinuierliche Überwachung der Ticketbearbeitung sowie – falls nötig – Eskalation innerhalb der Supportorganisation

Training und Betreuung von Key User:innen in Finance und HR sowie kleinere Projekten im Workday Umfeld

Analyse und Auswertung des Ticketsystems
Dein Profil
Erfolgreich abgeschlossenes Erststudium im Bereich IT, BWL, o.Ä.

Erste Erfahrungen mit Ticketsystemen oder Support Tools (z.B. Jira, Zendesk, FreshDesk) sowie Kenntnisse aus dem Tagesgeschäft des HR und/oder Accounting Bereichs

Idealerweise erste Berührungspunkte mit ERP-Systemen als Anwender:in oder im Anwendungssupport

Sehr gute Deutsch- und Englischkenntnisse
Wir bieten
Gestalte Deine Karriere: Schnelles Wachstum eröffnet Dir viele neue Chancen. Erzähl uns von Deiner Traumkarriere und wir helfen Dir, sie zu verwirklichen.

Arbeite da, wo Du willst …: Kollaborationstools (wie z.B. Scrum) und Videomeetings machen es möglich: Bei uns verschwimmen die Grenzen zwischen hier und dort. Du möchtest eine Zeit lang aus dem Ausland arbeiten? Kein Problem dank unseres WorkFlexBenefits.

… und zeitlich flexibel: Es ist Dein Job! Wir vertrauen Dir und geben Dir den größtmöglichen Freiraum, Dich selbst zu organisieren.

Bring Dein Wissen auf ein neues Niveau: Profitiere von 100% Übernahme Deiner Studienkosten für ein Master Fernstudium Deiner Wahl an der IU.

Erhole Dich gut: Wir strengen uns täglich an, um über uns selbst hinauszuwachsen. Aber wir nehmen uns auch die Zeit, neue Kräfte zu tanken: mit 30 Tagen Jahresurlaub für alle Mitarbeitenden. Du brauchst mal eine längere Auszeit? Wie wäre es mit einem Sabbatical?
Kontakt
Du findest Dich in diesem Profil wieder und suchst nach einer neuen Herausforderung? Dann bewirb Dich jetzt online über unser Karriereportal.
Bei weiteren Fragen kannst Du Dich auch gerne an Sarah unter sarah.friese@iu.org wenden.
Informationen zur IU selbst sowie zu unserer Unternehmenskultur findest Du unter www.iu.org.
Auf Worte folgen Taten: Wir nehmen unsere "Culture Of Everyone" sehr ernst und möchten nochmal ausdrücklich darauf hinweisen, dass Du herzlich bei uns willkommen bist, ganz unabhängig davon welche Herkunft, Religion, Geschlecht, Alter oder sexuelle Orientierung Du mitbringst. Auch mit Beeinträchtigung stehen Dir unsere Türen offen. Wir freuen uns auf ein vielfältiges Miteinander hier an der IU!
Your personal contact
Sarah Friese
Trainee Recruiting
Our explosive growth pushes us to always reinvent ourselves. My daily tasks are very different from one year ago. IU is a unique opportunity for those who want to learn and grow at speed.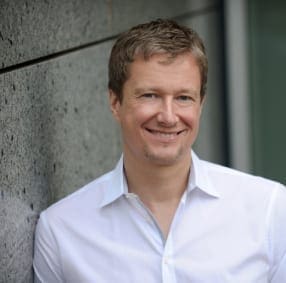 IU asked me in my interview what I wished to do—today I'm doing it. I have the freedom to work as I please, develop what I feel is needed, and I am fully supported with my career development plan.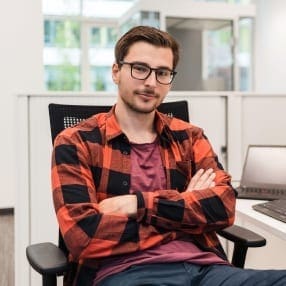 Anton Stangl
Software Developer
What we'll do for you
Design your ideal career and pathway
Explosive growth enables great opportunities. Tell us your dream career, and we will help you make it a reality.
Work from home, work from anywhere
We blur the lines between local and remote by embracing collaborative & video meeting technologies.
Flexible working times
It's your call. We trust you will get things done.
Up level your education
You have free access to all our E-Learning platforms and we will fully finance a Technology Degree of your choice.
30 days annual vacation for everyone
We strive for greatness, but we all take time-off to recharge.
Enjoy our brand of social
We love spending time together. Whether it's yoga, team events, brown bag lunches or partying—there is something for everyone.
World's best colleagues
We give each other a leg-up when needed, and we collectively go beyond expectations.
Always connected
Our state-of-the-art IT infrastructure, tools, & methods empower us to collaborate and innovate from anywhere, anytime—with agility and speed.
Your personal technology
Leave it to us. We provide you with a leading-edge smartphone, Mac, tablet, ergonomic office stool, and complete Home Office equipment. You may also choose your preferred hardware and IDE.
The location
Remote
With our positions, you don't have to decide where to work. Whether you want to work from home, at one of our offices across Germany or up to six months abroad. Enjoy maximum flexibility!
About the team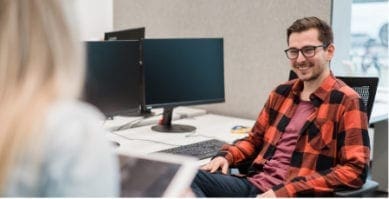 Tech & Engineering
We push the outside of the envelope, challenge what exists, and do what hasn't been done before—building an unbreakable connection between people and education. That's how we roll in Tech & Engineering at IU International University of Applied Sciences (IU).

Unrestricted access to learning is a life-changing concept. We build solutions for digital education that are accessible wherever we go. They're mobile, always on, and everywhere. Advancing through AI, NLP, Big Data Analytics, IoT, Cloud platforms, and Software Development, we are leading the digital transformation of education in the era of Industry 4.0.
Our core values
#1
Make collaboration standard practice.
We aim for the best solution as a team and have fun with it - without ego or politics.
#2
Be courageous and take risks.
We make courageous decisions and take calculated risks.
#3
Embrace innovation always.
We are always looking for ways to improve our offers for our customers.
#4
Strive for the empowerment of everyone.
We support each other's development to become the best version of ourselves.
#5
Adopt a growth mindset for scale.
We aim to improve ourselves in everything we do and work hard to do so every day.
#6
Focus on getting things done on time.
We implement things quickly, pragmatically, effectively and goal-oriented.
#7
Put customer focus first.
In everything we do, our customers come first.
Tech & Engineering FAQs
How is the IU-Tech Team structured?
Starting with three Techies, we have grown to 60+ developers in three years. We are spread across 17 teams, in three technical clusters: IU EDU TECH, IU MAR TECH and IU ORG TECH.
What are my responsibilities in the IU EDU Tech-Team?
You will be responsible for building IT solutions for our 100,000+ students—ranging from Moodle based learning management systems, to portals based on vueJS and nestJS, to native iOS apps.
What are my responsibilities in the IU MAR-Team?
You will be responsible for developing high-performance websites and landing pages using Laravel, Tailwind, and vueJS. In addition, you will get to develop AI driven customer-centric solutions.
What are my responsibilities in the IU ORG-Team?
In Dev/Ops you will be responsible for developing complex ERP Solutions based fully on TypeScript, nestJS, and vueJS, and implementation in a Kafka event-sourcing driven micro-service architecture.
Can I work remotely for the Tech-Team?
Of course! We are happy to have you on board.
What Tech-Stack is used at IU?
We love PHP and JavaScript. You will find little jQuery here, mostly typed JavaScript in the form of vueJs and nestJS in the backend.
From PHP in Moodle to micro-services in OOP PHP using the Laravel framework. All projects are GIT based and use CI/CD processes. No one is pushing code through the ether via FTP on Saturday night.
Laravel / vueJs / Kafka / Tailwind / MariaDB / MongoDB / AWS / Docker / Atlassian (Jira, Confluence, BitBucket) / ...