Wachsen Sie mit uns
Starten Sie Ihre Karriere bei der IU!
Die IU Internationale Hochschule hat sich seit ihrer Gründung 1998 zu der größten privaten Hochschule für Online- und Duale Studiengänge in Europa entwickelt. Wir bieten in verschiedenen Fachrichtungen mehr als 80 karriereorientierte Bachelor- & Masterstudiengänge an. Diese englisch- und deutschsprachigen Programme sind alle akkreditiert und staatlich anerkannt. Als Vorreiter in Sachen digitaler Bildung verbessern wir mit Hilfe innovativer Technologien kontinuierlich das Lernerlebnis unserer Studierenden und fokussieren uns konsequent auf deren Zufriedenheit. Aber nur durch unser großartiges Team aus unternehmerisch denkenden & handelnden Mitarbeitern erreichen wir unsere ambitionierten Ziele und schaffen ein konstant hohes Wachstum von mehr als 50 %.
Verstärken Sie unser Team ab sofort oder nach Absprache in unserem Master-Studiengang Cyber Security in dem folgenden Modul:
International IT Law (englischsprachig)
Die Inhalte umfassen
General concepts of law

E-Business and E-Commerc

Intellectual Property

Privacy and Data Protection

Information Security and Computer Crime

Online Media and Telecommunication
Ihre Aufgaben in dieser Funktion umfassen
Konzeption und Erstellung geeigneter Präsentationen sowie eines Storyboards auf Basis der Lehrinhalte

Aufzeichnung und Schnitt der Lehrvideos (insb. PowerPoint-Präsentationen oder Screencasts mit Voiceover)

Produktion eines Kurseinführungsvideos vor der Kamera (Video mit "Talking Head")

Themenplanung und Abstimmung mit den fachlichen Verantwortlichen der IU
Videodozenten sollten über ein einschlägiges wissenschaftliches Profil (Hochschulabschluss oder Promotion im relevanten Fachbereich sowie Praxiserfahrung) zu dem genannten Themengebiet verfügen.
Sie sollten mit PowerPoint umgehen können und gute Präsentationsfähigkeiten haben, technisch affin sein und im Optimalfall erste Filmerfahrungen haben.
Sie sollten zudem über eine technische Grundausstattung für die Videoproduktion (Laptop, Webcam, Headset oder Mikrofon) verfügen.
Sie erhalten fachliche und inhaltliche Betreuung durch unsere Videocoaches und unsere Modulverantwortlichen. Wir stellen Ihnen ein Videoproduktionstool zur Verfügung und unser Produktionsteam unterstützt Sie technisch und konzeptionell bei der Aufzeichnung der Präsentationen. Die Bearbeitung erfolgt ausschließlich aus dem Home-Office.
Sie finden sich in diesem Profil wieder und suchen nach einer neuen Herausforderung als Freelancer?
Dann bewerben Sie sich jetzt online und fügen Sie Ihrer Bewerbung ein 3-5-minütiges Lehrvideo (Online-Präsentation mit Webcam-Video/Abfilmen Ihres Bildschirmes) hinzu, welches Sie uns per Link zur Verfügung stellen. Bitte erläutern Sie in diesem Kurzvideo mit Bild und Ton einen aktuellen Sachverhalt, ein Konzept, ein Praxisbeispiel, eine Grafik oder Ähnliches aus dem Fachgebiet.
Weitere Informationen finden Sie unter www.iu.de und auf unserer Karriereseite.
Our recruitment team is at your service
Do you have any questions? Our recruitment team will be happy to help you out - individually and personally.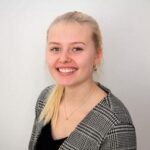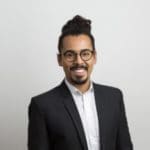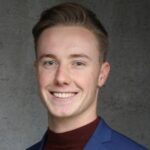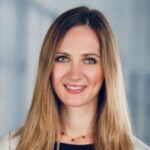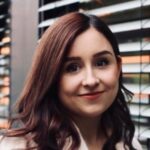 I have never felt closer to my students as I do at IU. This empowers me to develop and grow each individual according to their strengths, abilities, and life goals.
Dr. Jasmin Franz
Lecturer
Our student groups are hotbeds of ideas and creativity. With 350 students working in 350 companies we can test our ideas in industry at speed. This is thrilling!
Prof. Dr. Anna Klein
Professor
What we'll do for you
Make history with us
Be instrumental in helping us drive our mission to transform education—it's revolutionary and life-changing.
World's best team for Freelancers
We give each other a leg-up when needed to go beyond the expected.
Pass it on
At IU you can extend the value of education to our knowledge hungry students. It's a gift that keeps on giving.
The location
Remote Germany
With our positions, you don't have to decide where to work. Whether you want to work from home, at one of our offices across Germany or up to six months abroad. Enjoy maximum flexibility!
About the team
Academia
The academic world of IU International University of Applied Sciences (IU) is colorful & diverse: Here, lecturers from a wide range of disciplines, from different locations, permanent employees and freelancers work together on our vision: to make education possible for all.

How does our teaching differ from other universities? It's cool, modern & innovative! We rely on people from the field who want to combine their expertise with theory. The possible activities are wide-ranging, just like the many disciplines: From architecture to engineering to social work, there's something for everyone! And don't worry, you don't necessarily have to have taught before! An overview:
Our core values
#1
Make collaboration standard practice.
We aim for the best solution as a team and have fun with it - without ego or politics.
#2
Be courageous and take risks.
We make courageous decisions and take calculated risks.
#3
Embrace innovation always.
We are always looking for ways to improve our offers for our customers.
#4
Strive for the empowerment of everyone.
We support each other's development to become the best version of ourselves.
#5
Adopt a growth mindset for scale.
We aim to improve ourselves in everything we do and work hard to do so every day.
#6
Focus on getting things done on time.
We implement things quickly, pragmatically, effectively and goal-oriented.
#7
Put customer focus first.
In everything we do, our customers come first.
Academia FAQs
Am I a permanent employee or freelancer in IU Academia?
Our Professors are permanently employed and our Lecturers, Tutors, and Authors are all Freelancers.
Is there a teacher forum for discussion & exchange?
Absolutely! At every location we have a regular faculty conference. We also encourage dialogue via our collaboration tools and all our module leaders are available for questions at any time.
What is the application process for a lecturer assignment?
Once we review your application you will receive a further questionnaire by e-mail to be completed and returned.  We will promptly send you relevant information by e-mail about teaching at IU. We will also inform you about the process regarding a trial lecture.
When do lectures take place in dual studies?
Our dual study program includes modules that take place every two weeks and modules that are taught every week on specific days. Normally, our lectures for a module take place in blocks of 4-6 UE (UE = 45 minutes). Planning of the blocks is done in consultation with our lecturers. The weekly teaching hours are: Mon-Fri 8:00-20:00.