When applying for this position, you will have the opportunity to indicate your preferred work location from the following:
Munich, Remote
Wachse mit uns – Starte Deine Karriere bei der IU Internationalen Hochschule!
Die IU Internationale Hochschule hat sich seit ihrer Gründung 1998 zu der größten privaten Hochschule für Online- und Duale Studiengänge in Deutschland entwickelt. Wir bieten in verschiedenen Fachrichtungen mehr als 80 karriereorientierte Bachelor- & Masterstudiengänge an. Diese englisch- und deutschsprachigen Programme sind alle akkreditiert und staatlich anerkannt. Als Vorreiter in Sachen digitaler Bildung verbessern wir mit Hilfe innovativer Technologien kontinuierlich das Lernerlebnis unserer Studierenden und fokussieren uns konsequent auf deren Zufriedenheit. Aber nur durch unser großartiges Team aus unternehmerisch denkenden & handelnden Mitarbeitern erreichen wir unsere ambitionierten Ziele und schaffen ein konstant hohes Wachstum von mehr als 50 %.
Verstärke ab sofort/nach Absprache unser Team in Vollzeit an unserem Standort in München oder deutschlandweit aus dem Home-Office/an einem unserer Standorte als Akademischer Produktmanager Digital Teaching (m/w/d)
Deine Aufgaben
Du bist für die Entwicklung, Gestaltung und Einführung neuer Programme sowie der Qualitätssicherung des bestehenden Portfolios im Bereich "Duales Studium" der IU Internationale Hochschule mitverantwortlich

Du managst Projekte zur Einführung neuer digitaler Tools & Formate

Du arbeitest in enger Abstimmung mit der akademischen Leitung an der Schnittstelle zu allen Abteilungen der IU Internationale Hochschule

Im Rahmen der diversen akademischen Projekte arbeitest Du sowohl eng mit der Faculty, dem akademischen Produktmanagement als auch in abteilungsübergreifenden Projektteams und stimmst Dich mit internen und externen Stakeholdern

Du besitzt ein ausgeprägtes Interesse an moderner Bildung und Weiterbildung und Lust dich selbst weiterzubilden
Dein Profil
Du verfügst über ein erfolgreiches abgeschlossenes (Fach-) Hochschulstudium

Du hast mind. 1 -2 Jahre Berufserfahrung, sowie erste Erfahrung im Projektmanagement gesammelt (bevorzugt im agilen Umfeld)

Du bist ein Organisationstalent, hast eine schnelle Auffassungsgabe und eine ergebnisorientierte Arbeitsweise

Du bringst Projekte erfolgreich zum Abschluss und weißt, wie man Projektteams moderiert

Du überzeugst mit sehr gutem Deutsch und idealerweise auch Englischkenntnissen

Du hast Freude an kollegialer Teamarbeit mit flachen Hierarchien
Wir bieten Dir
Eine herausfordernde und verantwortungsvolle Aufgabe in einer stark wachsenden Unternehmensgruppe

Ein tolles und innovatives Produkt in einer interessanten Branche

Viel Gestaltungsspielraum aufgrund von flachen Hierarchien und viel Dynamik

Eine sehr kollegiale Atmosphäre mit über 90% Mitarbeiterzufriedenheit in einem tollen Team

Sehr gute Entwicklungsmöglichkeiten in einem stark wachsenden Unternehmen

30 Tage Urlaub, interne Weiterbildungsangebote, Mitarbeiterrabatte und Kooperationen
Du findest Dich in diesem Profil wieder und suchst nach einer neuen Herausforderung? Dann bewirb Dich jetzt online.
Weitere Informationen findest Du unter www.iu.de oder auf unserer www.iu-careers.com
Our recruitment team is at your service
Do you have any questions? Our recruitment team will be happy to help you out - individually and personally.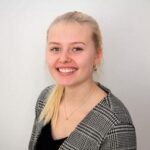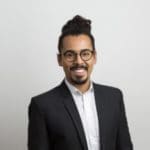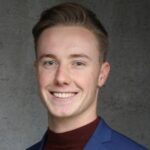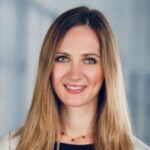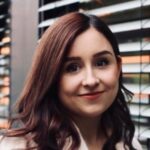 I have never felt closer to my students as I do at IU. This empowers me to develop and grow each individual according to their strengths, abilities, and life goals.
Dr. Jasmin Franz
Lecturer
Our student groups are hotbeds of ideas and creativity. With 350 students working in 350 companies we can test our ideas in industry at speed. This is thrilling!
Prof. Dr. Anna Klein
Professor
What we'll do for you
Design your ideal career and pathway
Explosive growth enables great opportunities. Tell us your dream career, and we will help you make it a reality.
Work from home, work from anywhere
We blur the lines between local and remote by embracing collaborative & video meeting technologies.
Flexible working times
It's your call. We trust you will get things done.
Up level your education
Enjoy free up-skilling courses, language courses & discounted degree courses. There is always something new to learn!
30 days annual vacation for everyone
We strive for greatness, but we all take time-off to recharge.
Enjoy our brand of social
We love spending time together. Whether it's yoga, team events, brown bag lunches or partying—there is something for everyone.
Almost every IU job can be full-time or part-time
Pick what suits you!
World's best colleagues
We give each other a leg-up when needed, and we collectively go beyond expectations.
Always connected
Our state-of-the-art IT infrastructure, tools, & methods empower us to collaborate and innovate from anywhere, anytime—with agility and speed.
Make history with us
Be instrumental in helping us drive our mission to transform education—it's revolutionary and life-changing.
World's best team for Freelancers
We give each other a leg-up when needed to go beyond the expected.
Pass it on
At IU you can extend the value of education to our knowledge hungry students. It's a gift that keeps on giving.
The location
Munich
Our beautiful Munich Campus is at Berg am Laim, and our Business & Mission Centre is at Schwantalerhöhe. There, we strategize, innovate, build, and manage the IU products & services that are transforming education forever.
About the team
Academia
The academic world of IU International University of Applied Science (IU) is colorful & diverse: Here, lecturers from a wide range of disciplines, from different locations, permanent employees and freelancers work together on our vision: to make education possible for all.

How does our teaching differ from other universities? It's cool, modern & innovative! We rely on people from the field who want to combine their expertise with theory. The possible activities are wide-ranging, just like the many disciplines: From architecture to engineering to social work, there's something for everyone! And don't worry, you don't necessarily have to have taught before! An overview:
Our core values
#1
Make collaboration standard practice.
We aim for the best solution as a team and have fun with it - without ego or politics.
#2
Be courageous and take risks.
We make courageous decisions and take calculated risks.
#3
Embrace innovation always.
We are always looking for ways to improve our offers for our customers.
#4
Strive for the empowerment of everyone.
We support each other's development to become the best version of ourselves.
#5
Adopt a growth mindset for scale.
We aim to improve ourselves in everything we do and work hard to do so every day.
#6
Focus on getting things done on time.
We implement things quickly, pragmatically, effectively and goal-oriented.
#7
Put customer focus first.
In everything we do, our customers come first.
Academia FAQs
Am I a permanent employee or freelancer in IU Academia?
Our Professors are permanently employed and our Lecturers, Tutors, and Authors are all Freelancers.
Is there a teacher forum for discussion & exchange?
Absolutely! At every location we have a regular faculty conference. We also encourage dialogue via our collaboration tools and all our module leaders are available for questions at any time.
What is the application process for a lecturer assignment?
Once we review your application you will receive a further questionnaire by e-mail to be completed and returned.  We will promptly send you relevant information by e-mail about teaching at IU. We will also inform you about the process regarding a trial lecture.
When do lectures take place in dual studies?
Our dual study program includes modules that take place every two weeks and modules that are taught every week on specific days. Normally, our lectures for a module take place in blocks of 4-6 UE (UE = 45 minutes). Planning of the blocks is done in consultation with our lecturers. The weekly teaching hours are: Mon-Fri 8:00-20:00.