Be part of a growing business – start your career at IU!  
Since its founding in 1998, the IU International University of Applied Sciences has developed into the largest private university for online and dual study programs in Europe. We offer more than 80 career-oriented bachelor and master programs in various disciplines. These English and German language programs are all accredited and state-recognized. As a pioneer in digital education, we continuously improve the learning experience of our students with the help of innovative technologies and consistently focus on their satisfaction. Through our employees' entrepreneurial mindset we continue to achieve our ambitious goals and high growth rate of more than 50 percent.  
Course Title: Mobile Software Engineering I
Study Programme: Master Business and IT, Distance Learning 
Language: English  
Course Content
Basics of Mobile Software Development

Android System Architecture

Development Environment

Core Components of an Android App

Interaction Between Application Components

Advance Techniques
What We Offer
Remote and freelance contract  

Ability to develop your academic writing  

Guidelines and support from internal departments 

Opportunities to work on similar future projects 
Your Responsibilities
Creating a course book and reading list (130-180 pages) from an existing module description  

Creating various assessment types  
Your Profile
A completed academic degree and profile (Master or PhD) related to the subject area  

Industry experience and/or previous experience developing course materials is advantageous 
 
For your application to be considered please submit the following documents (in English and in a single .pdf file):  
Tailored CV and Cover Letter (including your earliest start date) 

An independent writing sample in an academic/teaching format (3-5 pages) related to one of the topics listed under 'Course Content'  

Academic Transcripts  
 
We look forward to receiving your application. Applications are reviewed on a rolling basis, so we encourage you to submit your application as soon as possible.      
   
For questions please contact Mrs Hidayah Kilic (hidayah.kilic@iu.org). Please note that we cannot accept applications via email.    
   
For further information please visit https://www.iu-careers.com/ or https://www.iu.de/en/  
 
Our recruitment team is at your service
Do you have any questions? Our recruitment team will be happy to help you out - individually and personally.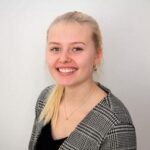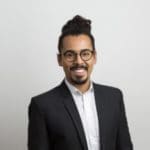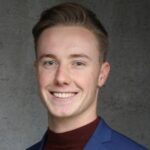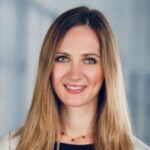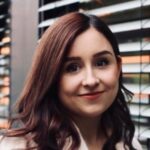 I have never felt closer to my students as I do at IU. This empowers me to develop and grow each individual according to their strengths, abilities, and life goals.
Dr. Jasmin Franz
Lecturer
Our student groups are hotbeds of ideas and creativity. With 350 students working in 350 companies we can test our ideas in industry at speed. This is thrilling!
Prof. Dr. Anna Klein
Professor
What we'll do for you
Make history with us
Be instrumental in helping us drive our mission to transform education—it's revolutionary and life-changing.
World's best team for Freelancers
We give each other a leg-up when needed to go beyond the expected.
Pass it on
At IU you can extend the value of education to our knowledge hungry students. It's a gift that keeps on giving.
The location
Remote
With our positions, you don't have to decide where to work. Whether you want to work from home, at one of our offices across Germany or up to six months abroad. Enjoy maximum flexibility!
About the team
Academia
The academic world of IU International University of Applied Sciences (IU) is colorful & diverse: Here, lecturers from a wide range of disciplines, from different locations, permanent employees and freelancers work together on our vision: to make education possible for all.

How does our teaching differ from other universities? It's cool, modern & innovative! We rely on people from the field who want to combine their expertise with theory. The possible activities are wide-ranging, just like the many disciplines: From architecture to engineering to social work, there's something for everyone! And don't worry, you don't necessarily have to have taught before! An overview:
Our core values
#1
Make collaboration standard practice.
We aim for the best solution as a team and have fun with it - without ego or politics.
#2
Be courageous and take risks.
We make courageous decisions and take calculated risks.
#3
Embrace innovation always.
We are always looking for ways to improve our offers for our customers.
#4
Strive for the empowerment of everyone.
We support each other's development to become the best version of ourselves.
#5
Adopt a growth mindset for scale.
We aim to improve ourselves in everything we do and work hard to do so every day.
#6
Focus on getting things done on time.
We implement things quickly, pragmatically, effectively and goal-oriented.
#7
Put customer focus first.
In everything we do, our customers come first.
Academia FAQs
Am I a permanent employee or freelancer in IU Academia?
Our Professors are permanently employed and our Lecturers, Tutors, and Authors are all Freelancers.
Is there a teacher forum for discussion & exchange?
Absolutely! At every location we have a regular faculty conference. We also encourage dialogue via our collaboration tools and all our module leaders are available for questions at any time.
What is the application process for a lecturer assignment?
Once we review your application you will receive a further questionnaire by e-mail to be completed and returned.  We will promptly send you relevant information by e-mail about teaching at IU. We will also inform you about the process regarding a trial lecture.
When do lectures take place in dual studies?
Our dual study program includes modules that take place every two weeks and modules that are taught every week on specific days. Normally, our lectures for a module take place in blocks of 4-6 UE (UE = 45 minutes). Planning of the blocks is done in consultation with our lecturers. The weekly teaching hours are: Mon-Fri 8:00-20:00.