When applying for this position, you will have the opportunity to indicate your preferred work location from the following:
Remote, Berlin, Cologne, Dortmund, Düsseldorf, Frankfurt am Main, Hamburg, Leipzig, Munich, Stuttgart
Wachse mit uns – starte Deine Karriere bei der IU!
Verstärke unser Lehrplanungs-Team ab sofort in Vollzeit (40 Std./Woche) als Leiter Lehrplanung Duales Studium (m/w/d) an einem unserer Studienorte oder komplett im Homeoffice.
Das erwartet Dich
Du trägst die Verantwortung für die Organisation, Umsetzung und Weiterentwicklung der Prozesse zur Planung der Besetzung unserer Lehrveranstaltungen an den IU Campusstandorten

Dies beinhaltet die Umsetzung und Einhaltung von Planungsvorgaben, die Bedarfsanalyse und die Verteilung der Lehrkräfte, sowie Datenmanagement und Kostenanalysen

Dabei arbeitest du eng mit den 38 Standorten der IU, den zentralen Abteilungen für Lehrkräfterekrutierung und dem Kursmanagement zusammen und kooperierst mit angrenzenden Abteilungen wie dem Rektorat oder dem Produktmanagement

Dafür entwickelst Du als engagierte Führungskraft die bestehende Organisations- und Teamstruktur kontinuierlich weiter und sorgst für eine hohe Arbeitsqualität und Termintreue

Du berichtest an den Director Aftersales and Customer Experience und arbeitest eng mit der Leitung des zentralen Kursmanagements zusammen

Durch die intensive Erhebung von Daten und Informationen sowie deren Auswertung als Basis für Deine Aufgaben und Projekte, steigerst Du die Effizienz in der Hochschullehre und sorgst damit für eine hohe Zufriedenheit bei Studierenden und Lehrenden, zudem optimierst Du die Lehrkosten

Durch den sinnvollen Einsatz von Digitalen Tools und künstlicher Intelligenz innerhalb Deiner Abteilung, sorgst Du für bessere Arbeitsergebnisse, Transparenz und Planungstreue welche maßgeblich zur Zufriedenheit unserer Studierenden beitragen und Termindruck und die Arbeitsbelastung der Planer reduzieren

Du stellst eine reibungslose Kommunikation zwischen allen Stakeholdern sicher und optimierst den Informationsfluss an den Schnittstellen zu anderen Abteilungen
Das bringst Du mit
Du hast Dein Studium im Bereich BWL, Wirtschaftsinformatik, Statistik oder in einem ähnlichen Bereich mit einem analytischen Fokus erfolgreich abgeschlossen

Als erfahrener Projektleiter (m/w/d) idealerweise im Beratungsumfeld hast Du bereits an der Entwicklung von Geschäftsstrategien und der Planung und Implementierung von komplexen Projekten mitgewirkt und diese verantwortet

Du hast mindestens 3 Jahre Führungserfahrung in ähnlichen Funktionen

Du setzt Themen selbst gerne um und zeichnest Dich durch Deine Hands-on-Mentalität aus

Du bist durchsetzungsstark, analytisch versiert und kommunizierst sicher 

Du hast sehr gute Englischkenntnisse und verfügst über eine sichere Anwendung von MS Office-Programmen
Wir bieten Dir
Gestalte Deine Karriere: Schnelles Wachstum eröffnet Dir viele neue Chancen. Erzähl uns von Deiner Traumkarriere und wir helfen Dir, sie zu verwirklichen.

Arbeite da, wo Du willst …: Projektmanagementtools und Videomeetings machen es möglich: Bei uns verschwimmen die Grenzen zwischen hier und dort. Du möchtest eine Zeit lang aus dem Ausland arbeiten? Kein Problem dank unseres WorkFlex Benefits.

… und zeitlich flexibel: Es ist Dein Job: Wir vertrauen Dir und geben Dir den größtmöglichen Freiraum, Dich selbst zu organisieren.

Bring Dein Wissen auf ein neues Niveau: Profitiere von kostenlosen Weiterbildungen, Sprachkursen und vergünstigten Studiengängen. Bei uns gibt es immer etwas Neues zu lernen.

Erhole Dich gut: Wir strengen uns täglich an, um über uns selbst hinauszuwachsen. Aber wir nehmen uns auch die Zeit, neue Kräfte zu tanken: mit 30 Tagen Jahresurlaub für alle Mitarbeitenden.
Du brauchst mal eine längere Auszeit? Wie wäre es mit einem Sabbatical?

Obstkorb war gestern, heute zählen Benefits, die Dir wirklich was bringen! Ob Jobrad, Mitarbeiterrabatte, betriebliche Altersvorsorge oder eine Nettolohnoptimierung: wir arbeiten stetig daran das meiste für Dich rauszuholen.
Das klingt nach dem perfekten Job für Dich? Dann bewirb Dich jetzt! Einfach, unkompliziert und ohne Anschreiben.
Bei weiteren Fragen kannst Du Dich auch gerne an Christina Neugebauer unter recruiting-dualesstudium@iu.org wenden
Auf Worte folgen Taten: Wir nehmen unsere "Culture Of Everyone" sehr ernst und möchten an dieser Stelle nochmal ausdrücklich darauf hinweisen, dass Du herzlich bei uns willkommen bist, ganz unabhängig davon welche Herkunft, Religion, Geschlecht, Alter oder sexuelle Orientierung Du mitbringst. Auch mit Beeinträchtigung stehen Dir unsere Türen weit offen. Wir freuen uns auf ein vielfältiges Miteinander hier an der IU!
Our recruitment team is at your service
Do you have any questions? Our recruitment team will be happy to help you out - individually and personally.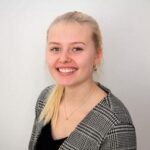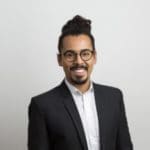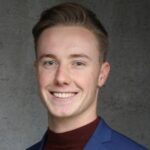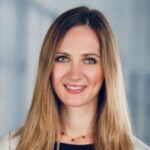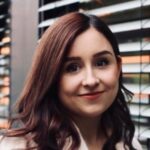 I have never felt closer to my students as I do at IU. This empowers me to develop and grow each individual according to their strengths, abilities, and life goals.
Dr. Jasmin Franz
Lecturer
Our student groups are hotbeds of ideas and creativity. With 350 students working in 350 companies we can test our ideas in industry at speed. This is thrilling!
Prof. Dr. Anna Klein
Professor
What we'll do for you
Design your ideal career and pathway
Explosive growth enables great opportunities. Tell us your dream career, and we will help you make it a reality.
Work from home, work from anywhere
We blur the lines between local and remote by embracing collaborative & video meeting technologies.
Flexible working times
It's your call. We trust you will get things done.
Up level your education
Enjoy free up-skilling courses, language courses & discounted degree courses. There is always something new to learn!
30 days annual vacation for everyone
We strive for greatness, but we all take time-off to recharge.
Enjoy our brand of social
We love spending time together. Whether it's yoga, team events, brown bag lunches or partying—there is something for everyone.
Almost every IU job can be full-time or part-time
Pick what suits you!
World's best colleagues
We give each other a leg-up when needed, and we collectively go beyond expectations.
Always connected
Our state-of-the-art IT infrastructure, tools, & methods empower us to collaborate and innovate from anywhere, anytime—with agility and speed.
Make history with us
Be instrumental in helping us drive our mission to transform education—it's revolutionary and life-changing.
World's best team for Freelancers
We give each other a leg-up when needed to go beyond the expected.
Pass it on
At IU you can extend the value of education to our knowledge hungry students. It's a gift that keeps on giving.
The location
Remote
With our positions, you don't have to decide where to work. Whether you want to work from home, at one of our offices across Germany or up to six months abroad. Enjoy maximum flexibility!
About the team
Academia
The academic world of IU International University of Applied Sciences (IU) is colorful & diverse: Here, lecturers from a wide range of disciplines, from different locations, permanent employees and freelancers work together on our vision: to make education possible for all.

How does our teaching differ from other universities? It's cool, modern & innovative! We rely on people from the field who want to combine their expertise with theory. The possible activities are wide-ranging, just like the many disciplines: From architecture to engineering to social work, there's something for everyone! And don't worry, you don't necessarily have to have taught before! An overview:
Our core values
#1
Make collaboration standard practice.
We aim for the best solution as a team and have fun with it - without ego or politics.
#2
Be courageous and take risks.
We make courageous decisions and take calculated risks.
#3
Embrace innovation always.
We are always looking for ways to improve our offers for our customers.
#4
Strive for the empowerment of everyone.
We support each other's development to become the best version of ourselves.
#5
Adopt a growth mindset for scale.
We aim to improve ourselves in everything we do and work hard to do so every day.
#6
Focus on getting things done on time.
We implement things quickly, pragmatically, effectively and goal-oriented.
#7
Put customer focus first.
In everything we do, our customers come first.
Academia FAQs
Am I a permanent employee or freelancer in IU Academia?
Our Professors are permanently employed and our Lecturers, Tutors, and Authors are all Freelancers.
Is there a teacher forum for discussion & exchange?
Absolutely! At every location we have a regular faculty conference. We also encourage dialogue via our collaboration tools and all our module leaders are available for questions at any time.
What is the application process for a lecturer assignment?
Once we review your application you will receive a further questionnaire by e-mail to be completed and returned.  We will promptly send you relevant information by e-mail about teaching at IU. We will also inform you about the process regarding a trial lecture.
When do lectures take place in dual studies?
Our dual study program includes modules that take place every two weeks and modules that are taught every week on specific days. Normally, our lectures for a module take place in blocks of 4-6 UE (UE = 45 minutes). Planning of the blocks is done in consultation with our lecturers. The weekly teaching hours are: Mon-Fri 8:00-20:00.