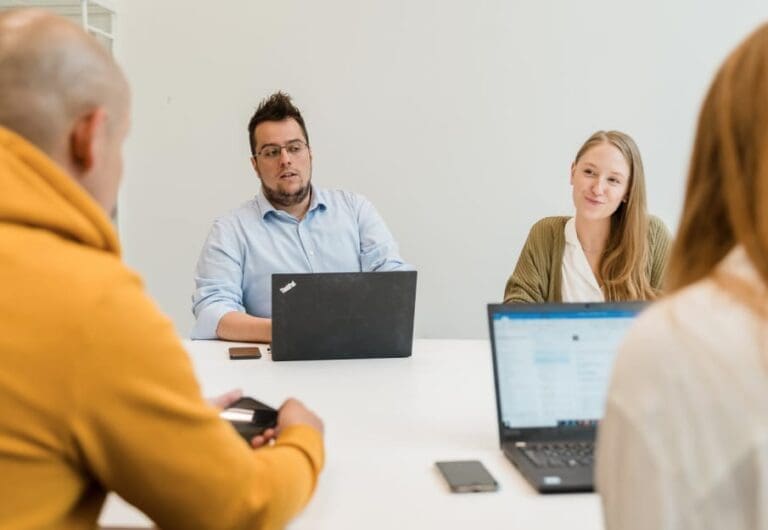 When applying for this position, you will have the opportunity to indicate your preferred work location from the following:
Hamburg, Berlin, Cologne, Frankfurt am Main, Munich
As a working student cooperations & affiliate (m/f/d) you support our online marketing team actively in the digital marketing of our international study programmes by managing promotional content on our publisher websites such as education portals. 
Your tasks
Publish and update study profiles on our partner websites 

Document changes about our product and marketing content and share them with our partners via newsletter and email 

Ensure quality of our promotion on partner websites and increase it 

Support our digital marketing team in other tasks around online marketing and cooperations 
Your Profile
Current student in the field of marketing, communication or business administration 

Committed and reliable team player with strong communication skills 

Fluency in English. Proficiency in German, Spanish or French is a plus 
We offer
Shape your career: Rapid growth opens up many new opportunities for you. Tell us about your dream career and we'll help you make it happen.

Work where you want …: Collaboration tools (like Scrum) and video meetings make it possible: with us, the boundaries between here and there blur.

… and flexible time: It's your job: We trust you and give you the greatest possible freedom to organize yourself.

Get a good rest: we push ourselves every day to go above and beyond. But we also take the time to recharge our batteries: with 30 days of annual vacation for all employees.
Join our Online & Performance Marketing team at Germany's largest university! Advertising and brand marketing are important investments for IU – they need to pay off. We are the team that delivers the best ROI.
Contact
You find yourself in this profile and are looking for a new challenge? Then apply online now via our career portal.
If you have any further questions, please feel free to contact Marina at marina.meissner@iu.org.
You can find more information at www.iu.org.
Words are followed by actions We take our "Culture Of Everyone" very seriously and would like to point out once again that you are very welcome here, regardless of your origin, religion, gender, age or sexual orientation. If you have any disability, our doors are open to you, too. We look forward to a diverse community here at the IU!
Your personal contact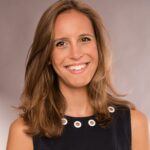 Marina Meißner
Trainee Tech Recruiting
What we'll do for you
Design your ideal career and pathway
Explosive growth enables great opportunities. Tell us your dream career, and we will help you make it a reality.
Work from home, work from anywhere
We blur the lines between local and remote by embracing collaborative & video meeting technologies.
Flexible working times
It's your call. We trust you will get things done.
Up level your education
Enjoy free up-skilling courses, language courses & discounted degree courses. There is always something new to learn!
30 days annual vacation for everyone
We strive for greatness, but we all take time-off to recharge.
Enjoy our brand of social
We love spending time together. Whether it's yoga, team events, brown bag lunches or partying—there is something for everyone.
Almost every IU job can be full-time or part-time
Pick what suits you!
World's best colleagues
We give each other a leg-up when needed, and we collectively go beyond expectations.
Always connected
Our state-of-the-art IT infrastructure, tools, & methods empower us to collaborate and innovate from anywhere, anytime—with agility and speed.
The location
Hamburg
In central Hamburg, you will find our modern Uhlenhorst Campus, and only five kilometres away is the heart of our marketing office in HafenCity—Europe's largest inner-city waterfront development blueprint.
About the team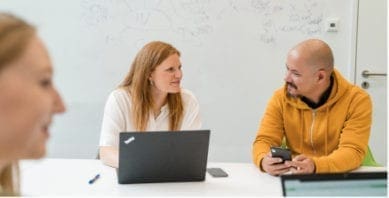 Marketing & Communications
We are the brand that is making a big difference. We agree that education is the solution to everything—advancing understanding, liberty, equality, and prosperity, for all to enjoy! We work with our teams and partners to ensure our promise reaches everyone who wants to have a better choice in life.

With 70,000+ enrolments we are already the biggest University of Applied Science in Germany. And, this is only the beginning!
Our core values
#1
Make collaboration standard practice.
We aim for the best solution as a team and have fun with it - without ego or politics.
#2
Be courageous and take risks.
We make courageous decisions and take calculated risks.
#3
Embrace innovation always.
We are always looking for ways to improve our offers for our customers.
#4
Strive for the empowerment of everyone.
We support each other's development to become the best version of ourselves.
#5
Adopt a growth mindset for scale.
We aim to improve ourselves in everything we do and work hard to do so every day.
#6
Focus on getting things done on time.
We implement things quickly, pragmatically, effectively and goal-oriented.
#7
Put customer focus first.
In everything we do, our customers come first.
Marketing & Communications FAQs
To what extent is home office possible?
We love to support Home Office arrangements, but some positions naturally require employees to be on campus/in the office. During the pandemic everyone works from home or can work in the office after consultation.
How many days paid holiday will I get per year?
All employees working a 5 day week are entitled to 30 days paid holiday per year.
Why are there so many open positions at IU?
Good question! We are experiencing explosive growth as students flock to adopt our unique education methods. That's why we have become IU International University of Applied Sciences.
How flexible are the working hours at IU?
Working hours are naturally position dependent at IU but normally you can arrange them the way you want, together with your team and supervisor.
What is expected to be successful at IU?
We want team players that love to challenge conventional wisdom, and integrate with open-minded people who support each other within a flat hierarchy. If you like what you hear, then apply at
www.iu-careers.com/en/jobs
.
Can I apply for multiple jobs?
Of course you can! Make a separate application for each and we will work together to choose the one that fits you best.